Main content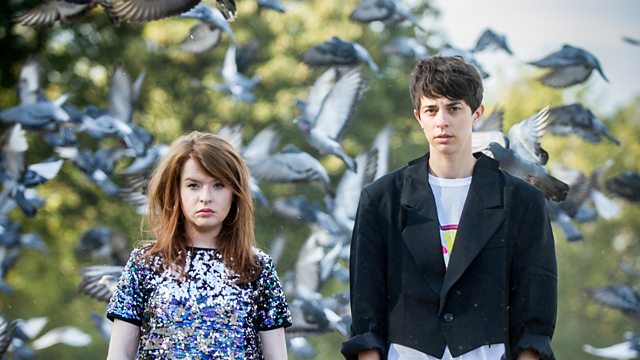 Cuckoo: Teenage life in a small Irish town, coercive control convictions, help for low-paid women
One of the few survivors to secure a conviction for coercive behaviour speaks out, teenage life in a small Irish town, help for low paid women and Victorian children in the frame.
Since the end of 2015 controlling or coercive behaviour in an intimate or family relationship has been an offence. Jenni speaks to Natalie, one of the few survivors to secure a conviction against her abuser for coercive and controlling behaviour, who experienced the abuse from her ex-husband. Katie Ghose, chief executive of Women's Aid, joins them to discuss the latest figures from the charity looking at the current situation for domestic abuse services.
Life can be pretty tough when you're an outcast in a small town. We speak to the writer, Lisa Carroll and actor, Caitriona Ennis about their new play Cuckoo - focusing on two teenagers growing up in a Dublin suburb.
Penny Mordaunt MP, the Women and Equalities Minister, has recently announced a new initiative to help low-paid and unskilled women workers. This marks a shift from focusing on women in the boardroom to those that she calls 'invisible women'. Jenni speaks to Jessica Zambrano, a woman who had to leave her job as a cleaner due to the costs of childcare, and then to Christine McAnea, Assistant General secretary at UNISON and Jessica Prestidge, a senior researcher at the think tank Bright Blue about the plans and look at what more needs to be done.
And we hear from Katherine Pearce, the curator of a new exhibition of 50 Victorian paintings of children at Guildhall Art Gallery. She argues that seeing the paintings together shows some surprising contemporary attitudes to gender roles and family life.
Presenter Jenni Murray
Producer Kirsty Starkey
Interviewed Guest: Katie Ghose
Interviewed Guest: Lisa Carroll
Interviewed Guest: Caitriona Ennis
Interviewed Guest: Christine McAnea
Interviewed Guest: Jessica Prestidge
Interviewed Guest: Jessica Zambrano
Interviewed Guest: Katherine Pearce
Photographer: David Gill
Clips