Main content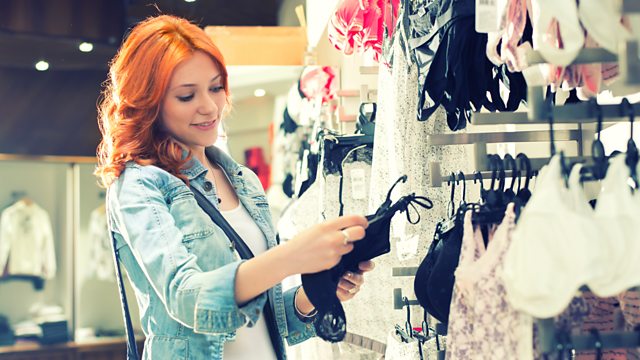 Young people's mental health; Underwear; Student deposits
The founder of Agent Provocateur on why sexy, frilly underwear is now unfashionable.
New statistics reveal the prevalence of mental health conditions in young people and whether NHS services can meet the demand.
The founder of Agent Provocateur, Serena Rees, on why lacy lingerie is unfashionable with young women now, and why she's now designing underwear that's stylish and isn't focused on being sexy.
The students who say landlords are unfairly withholding their deposits for cleaning fees and lost keys. The students have evidence to prove they're right.
There's a high-rise construction boom in Manchester right now. What is the impact on the city and why are other northern cities; Leeds, Newcastle and Liverpool not using Northern powerhouse funds for similar tower block construction?
We look at whether the idea of electric planes will ever get off the ground.
And, the Financial Conduct Authority is proposing caps on charges for people buying products like electronics and white goods on a rent-to-own basis. We hear how that might affect shops like BrightHouse and Perfect Home.
Presenter: Winifred Robinson
Producer: Lydia Thomas