Main content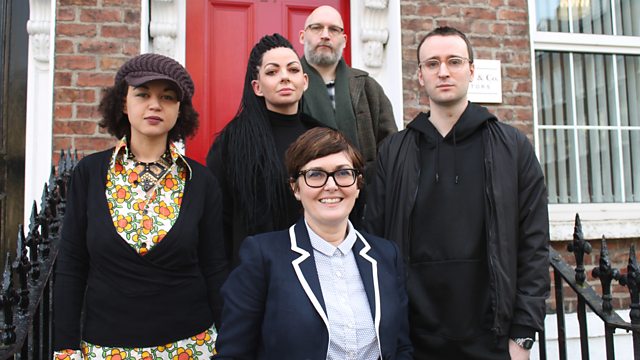 27 Clarendon Street
Marie-Louise Muir invites a poet, a pianist, an electronic musician and an actor to explore the deep connection we can feel to our childhood homes.
Marie Louise Muir can't stop thinking about her childhood home, a Georgian town house on Derry / Londonderry's Clarendon street where she spent her teenage years in the 1980s. She dreams about the house often, remembers every creak and sigh of the building and is haunted by memories of things left unsaid.
Now she's returning home with four artists to find out why the walls she left behind many years ago continue to surround, inspire and invade her imagination. Why do childhood homes have such a hold on us?
In the first of a new three part series exploring the theme of 'Dwelling', Marie Louise is joined by the poet Abby Oliviera, classical pianist Ruth McGinley, actor James Lecky and electronic musican Ryan Vail.
As they move from room to room, the artists blend memories of their own childhood homes with performances. Some are echoes of their own past and some are created from scratch to reflect the life and sounds of the house. As it becomes a living gallery space, filled with poetry and music, Marie Louise begins to understand why her childhood home is so firmly lodged in her imagination.
Produced by Conor McKay for BBC Northern Ireland.
Last on
Broadcast