Main content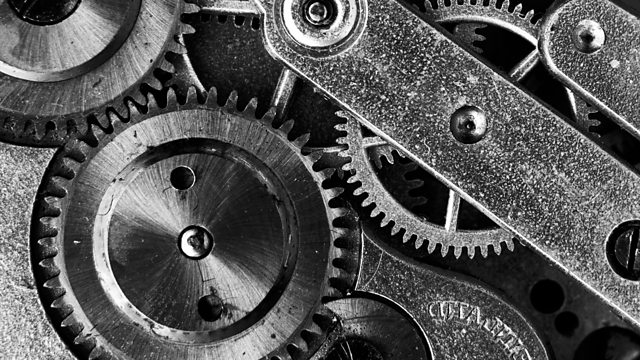 Deep Time and the Sparrowhawk
A sound-led dive into deep time and 'the long now' through encounters with philosophers, scientists and artists.
After a decade photographing The Oldest Living Things In The World, New York photographer Rachel Sussman said she began thinking of deep time as deep water. "The more time I spent in the depths, the more I could stay in that space longer."
What can we glean from spending time in the company of those who fix their gaze on longer timeframes, whose work entails inhabiting expanded notions of time, who seek both to ask and answer questions about our bounded place in that which is boundless?
This is a sonic deep-dive into deep time and "the long now" - a series of close encounters via philosophy and science, literature and nature, art and the lived life, which delves into how we can think long-term and hold something of deep time as we move through our days. With musings and moments that connect the speaker to the infinite at one time or another - to the deep past, the long future, or the bigger present.
Perhaps, if we can better inhabit an expanded view of time, we might also expand how we can live its mysteries and exigencies.
Featuring interviews with philosopher and author David Wood, NASA astrophysicist and research astronomer Natalie Batalha, Brooklyn-based photographer Rachel Sussman, Australian writer and philosopher Christina McLeish, and Danny Hillis, an American inventor, scientist and designer of The Long Now's 10, 000 Year Clock.
With thanks to NASA's sound archive and the University of Iowa's Space Sounds.
Including extracts from poems by Alice Oswald and Edna St Vincent Millay.
Produced by Jaye Kranz
A Falling Tree productions for BBC Radio 4
Last on
Broadcasts