Main content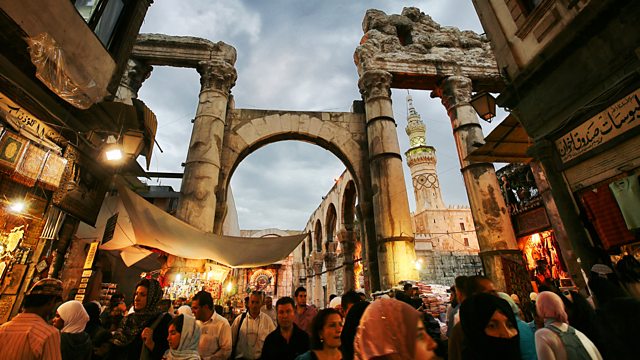 An opposition activist returns home to Hay El Matar. Syrian writer Hozan Akko provides a rare glimpse of how life is lived in contemporary Damascus.
Drama from Syria telling stories of contemporary life in Damascus.
As the Government are scouring the community to find recruits for military service, Wajd is returning home to sell her late mother's apartment. She is quickly embroiled in conflict as her presence in the neighbourhood has dramatic and unexpected consequences. She's a former opposition activist, but it's her pro-Government friend Mandour who offers the help she needs.
Stories From Hay El Matar is a uniquely authentic drama series that takes place in a fictional suburb of Damascus. It is made by a team of Syrian and Lebanese artists working with British director Boz Temple-Morris, and is recorded in Beirut, Lebanon.
Each story in the series takes place at the same point in time, exploring a different part of the community. They are adapted from the Arabic language radio drama, Hay El Matar, produced by BBC Media Action, which provides a balanced and authentic depiction of everyday events for people inside Syria. It ran for one season of 150 episodes between 2016 and 2017and aimed to humanise opposing groups by countering stereotypes and providing balanced and authentic depictions of the various groups and situations across Syrian society. It included detailed consideration of issues such as early marriage and radicalisation as well as many issues around day to day living.
Stories from Hay El Matar is written in Arabic by Syrian writer Hozan Akko, and adapted into English by actor and dramatist Raffi Feghali. It offers a rare glimpse of how normal life is lived in Syria through these extraordinary times and features a cast of actors from Syria and Lebanon, many of whom are themselves living through the kinds of events depicted in the drama.
Cast:
Wajd Yara Bou Nassar
Mandour Elie Youssef
Kevork Raffi Feghali
Assaf Oussama el Ali
Abou Jameel Marcel Bou Chakra
Jack Alhasan Yousseff
Amer Adeeb Razzouk
Toufik Saseen Kawzally
Souad Maya Harb
Hadeel Nesrine Abi Samra,
And Ghali Hussam Sharwany
Studio recording Karim Beidoun, Guerilla Studios
Spot effects Layal Salman
Sound editing Alisdair McGregor
Music Ziad Ahmadiye
Adaptation Raffi Feghali
Writer Hozan Akko
Producer and Director Boz Temple-Morris
A Holy Mountain production for BBC Radio 4
Last on

More episodes
Previous
You are at the first episode