Main content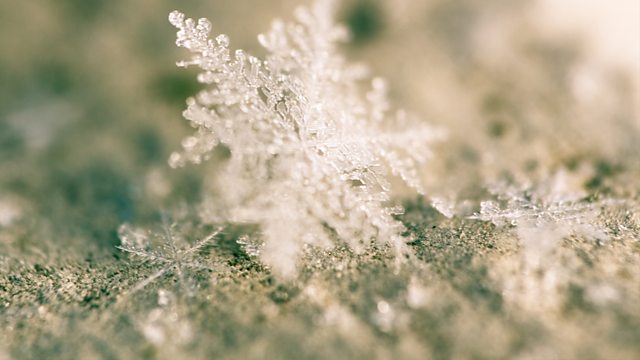 Safe spaces and snowflakes
Jonathan Haidt, Olivia Sudjic, Yasmin Alibhai-Brown and Mark Ravenhill discuss no-platforming, political correctness and retrospective punishment with Amol Rajan
A stifling culture of safety is now spreading throughout Western academic institutions leading to a crisis in mental health, according to the social psychologist Jonathan Haidt. He tells Amol Rajan that the current obsession with 'safe spaces' and no-platforming, is not only a breach of freedom of speech, but is creating a generation unable to cope with modern life.
But the commentator Yasmin Alibhai-Brown argues that free speech has often been used as a justification to spout hate speech and prejudice. She defends political correctness as a means to build a safer, more compassionate world.
The writer Olivia Sudjic made her name after the publication of her debut novel Sympathy which explored surveillance and identity in the internet age. But as she became the focus of attention she felt trapped in a spiral of self-doubt. She looks at the epidemic of anxiety among the so-called 'snowflake' generation.
Changing attitudes are at the heart of Mark Ravenhill's new play, The Cane. Should a well-respected teacher be punished retrospectively for past actions which are now deemed unacceptable, but few questioned at the time?
Producer: Katy Hickman
Jonathan Haidt
Jonathan Haidt is a social and cultural psychologist and the Thomas Cooley Professor of Ethical Leadership at New York University's Stern School of Business. He is the author of The Righteous Mind and The Happiness Hypothesis.

The Coddling of the American Mind: How good intentions and bad ideas are setting up a generation for failure by Jonathan Haidt and Greg Lukianoff is published by Penguin. 
Yasmin Alibhai-Brown
Yasmin Alibhai-Brown writes on politics, multiracial societies, faith and human rights and appears regularly on TV and radio. She is the author of several books including Refusing the Veil, Exotic England: The Making of a Curious Nation and The Settler's Cookbook: A Memoir of Love, Migration and Food.

In Defence of Political Correctness, is published by Biteback.
Olivia Sudjic
Olivia Sudjic is a writer living in London. Her debut novel Sympathy was a finalist for the Salerno European Book Award, the Collyer Bristow Prize and has been translated into five languages.

Exposure is published by Peninsula Press.
Mark Ravenhill
Mark Ravenhill is a playwright. His first full length play, Shopping and F***ing was produced at the Royal Court Theatre in 1996.

His new play, The Cane is at the Royal Court from Thursday 6th December until Saturday 26th January 2019.