Main content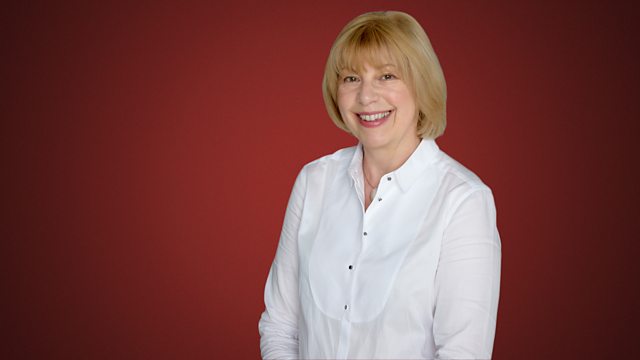 Opera matinée: Rossi's L'Orfeo
Opera matinee: Luigi Rossi's L'Orfeo with the Pygmalion Ensemble under Raphael Pichon, taken from the National Opera Bordeaux, with Judith van Waroij in the title role.
Following last week's triumph with Monteverdi's L'Orfeo, another opera inspired by the same ancient myth of the shepherd who loses his wife Eurydice and goes to the Underworld to fetch her. From the Opera National Bordeaux, in a recording made last year, Luigi Rossi's tragi-comic opera in 3 acts and a prologue, with the soprano Judith van Waroij in the title role.
Presented by Penny Gore
Orfeo - Judith van Wanroij (soprano)
Eurydice - Francesca Aspromonte (soprano)
Aristeo - Giuseppina Bridelli (mezzo-soprano)
Proserpina, Venere - Giulia Semenzato (soprano)
Augure, Pluton - Nahuel di Pierro (bass)
Nutrice, Amore - Ray Chenez (countertenor)
Satiro - Renato Dolcini (baritone)
Vecchia - Dominique Visse (countertenor)
Endimione, Caronte - Victor Torres (baritone)
Momo - Marc Mauillon (tenor)
Apollo - David Tricou (tenor)
The Three Graces - Alicia Amo (soprano), Violaine Le Chenadec (soprano), Floriane Hasler (mezzo-soprano)
The Three Fates - Guillaume Gutiérrez (tenor), Olivier Coiffet (tenor), Virgile Ancely (bass-baritone)
Pygmalion Ensemble
Raphaël Pichon, conductor
Before marrying her love, Orfeo, the beautiful Euridice consults the oracle, who warns them of bad omens surrounding in their futures. Despite the oracle's words, the two lovers move forward with their plans, driven by an unbounded love. Their marriage upsets Venus, who wanted Euridice to marry her protégé Aristeo, and the goddess's anger soon bears fruit: Euridice is bitten by a snake and dies. The desperate Orfeo decides to journey to the Underworld to rescue her. The god of the Underworld agrees to give Euridice back to him, provided that he does not look at her until they reaching the world of the living. Unfortunately, Orfeo cannot control himself... he breaks his promise and turns around to see Euridice, thus losing her for ever. Mad with despair, he dies himself.
Following the opera, a recital given recently by musicians from the Guildhall School of Music & Drama in London.
Granados: La maja dolorosa
Antoine: Piano Quartet in B minor, Op. 6
Kelly: Six Songs, Op. 6
Stephan: Groteske
Butterworth: Love Blows as the Wind Blows