Main content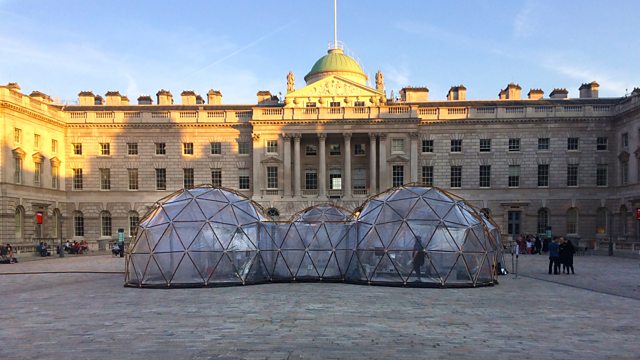 Art and the Environment
The science of climate change is clear but could the arts raise the questions and emotions we now need? Tom Heap discovers art's role in our cultural response to a changing planet.
Climate change is hard to depict. Polar bears on melting ice caps are far away from everyday life and the data is often complex and confusing. So could art in its broadest sense help us to understand the implications of global warming and environmental degradation? Tom Heap takes a look at how the creative community is responding to what is arguably the biggest threat of our time and asks if art can succeed in eliciting a response where science has failed.
Music and visual arts which make climate data sets tangible, clothing which make pollutants visible and artists who make their creative response a form of protest. These are just a few of the ways in which artists are responding to environmental issues but it remains to be seen if these visions can impact our collective beliefs and behaviours.
Last on
Broadcasts

What has happened to the world's coral?