Main content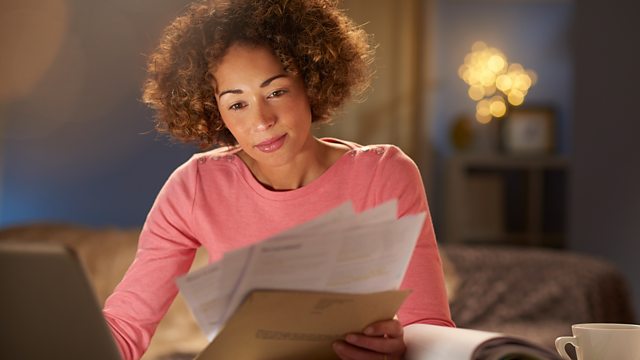 Financial services for the changing way we work
Most financial products are geared towards a 'one job for life' model but the way we work is changing. How is the financial services industry responding?
The way we work is changing. By 2025, only 13% of people believe they will be working in traditional 9-5 employment.
For the last 15+ years the number of self-employed workers has been increasing - tripling for the over 65's and doubling for the 16-24's whether it be as a sole trader or on zero hours or as part of the 'gig' economy. And that doesn't account for the rise of people on short term contracts with little or no job security.
So in this brave new world of employment, how has the financial services industry responded? What can you do about your pension, insurance or getting a mortgage if you no longer have a career in one company but move from job to job?
Your experiences and stories please: 03700 100 444. Lines open from 1pm on Wednesday 21`November. You can email moneybox@bbc.co.uk or tweet @moneybox
Presenter: Adam Shaw
Producer: Alex Lewis
Last on
Related Links
A selection of app-based financial products catering for people involved in new ways of working.  Some of the apps may charge for their services. Inclusion here is in no way an endorsement. Users sign up at their own risk. Some of these suggestions were passed to us by the Royal Society for Arts who are running a competition to recognise innovation in this area. Others were suggested to us by guests who appeared in the programme. Other apps are available and we will endeavour to keep this list updated.
UK
Portify - banking app for freelancers and gig-workers that offers budgeting support, emergency credit, income protection insurance and help with tax returns.
Trezeo - provides an income-smoothing bank account that tops-up earnings during quiet periods, interest-free, to ensure consistent pay cheques
Dinghy - provides flexible on-demand insurance for freelancers
Wagestream - provides workers with access to a % of their earned income instantly as they complete shifts to help prevent the likelihood of overdraft, credit-card debt, or having to take a payday loan
Indycube - a network of co-working spaces across Wales and England, offers self-employed people affordable invoice factoring services to chase late payments, through a partnership with Community trade union
Breadfunds - a mutual sick pay fund, where members also offer each other practical support in times of ill health. Breadfunds are looking to establish pilot groups in the UK.
Neyber - access to free financial education and insights, and affordable loans which you can repay straight from your salary.
International
Alia - is a portable benefits platform for domestic workers where clients can contribute to a benefit fund for house cleaners to receive sick leave, life insurance, disability insurance, and more
Trupo - an income protection insurance product designed for freelancers
Even - partners with large employers to integrate with payroll and provide employees with instant budgeting, on-demand access to earned wages ahead of payday, and automatic savings
Traity - helps people leverage and control their reputations using an online "reputation passport". The goal is to increase trust and transparency to allow for access to fair financial services, credit scores, and apartment rentals
Wemind  – provides income insurance for the self-employed
Albert - analyses all of your financial accounts and builds a unique plan based on your income, spending habits, and goals
Broadcast