Main content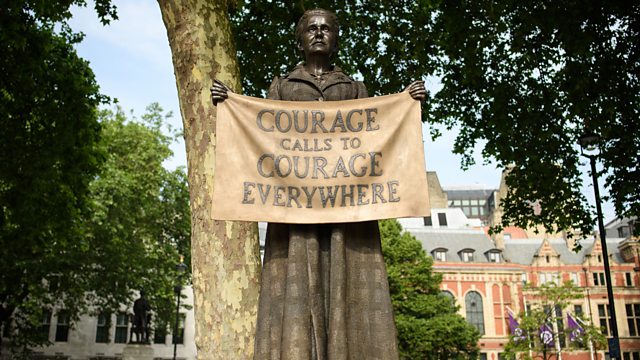 The great-granddaughter of Emmeline Pankhurst on the campaign to get more women into parliament
Helen Pankhurst, the great-granddaughter of suffragette Emmeline Pankhurst, on the campaign to get more women MPs. Plus celebrating playwright Caryl Churchill's 80th year.
Hundreds of women from all over the country have been invited by their MP to Westminster today to mark the centenary of the Parliament (Qualification of Women) Act passed on 21 November 1918 which gave all women over the age of 21 the right to run for political office for the first time. Helen Pankhurst the great-granddaughter of suffragette Emmeline Pankhurst talks to Jenni about the importance of women taking up public office.
One of the victims of the so called "black cab rapist", John Worboys, has described the impact that getting justice has had on her. The woman, who can only be known as DSD, says she's unable to leave her house and her marriage has broken up as a consequence. We discuss the toll this kind of experience has on the victims of sexual violence as well as the effectiveness of the Victim Contact Service.
The fifth edition of the Women's Atlas has been published showing in charts and infographics the status of women around the world. Its author, the geographer Joni Seager, Professor and Chair of Global Studies at Bentley University in Boston talks about the advances that have been made and the key issues still to be tackled.
And we celebrate the work of playwright, Caryl Churchill's as she celebrates her 80th Birthday. What's been the impact of her exploration of sexual politics & feminism over more than 50 years?
Presenter Jenni Murray
Producer Beverley Purcell
Guest; Helen Pankhurst
Guest; Prof Joni Seager
Guest; Moira Buffini
Guest; Deborah Findlay
Guest; Prof Elaine Aston
Guest; Kim Harrison