Main content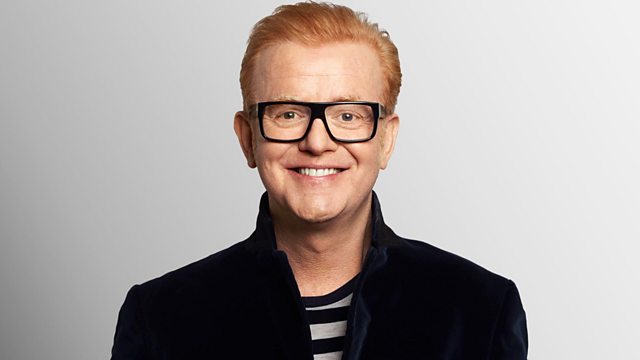 Stewart Copeland and Great Job Wednesday
Stewart Copeland calls us from California with news of how The Police's are celebrating their 40th anniversary. We learn about movie motorbikes from collector Dick Sheppard.
Drummer Stewart Copeland calls us from California to celebrate forty years since The Police's debut album. He tells us about bringing together all of their albums for a remastered box set and reveals if there could be a reunion on the cards. In honour of our top guest, we hear your Top Tenuous claims to the fame of Stewart Copeland. On Great Job Wednesday Chris is chats to motorbike collector Dick Sheppard who has over 400 bikes in his collection including ones from Jurassic World, Mission Impossible and The Great Escape. Olympian Sam Murray joins Vassos in the sports locker and we pause for thought with Sarah Joseph.
Clips

Pause For Thought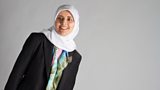 From Sarah Joseph, Editor of a Muslim lifestyle magazine:
   Listening to the show yesterday Chris, I was shocked, yes SHOCKED, that Vassos hasn't watched The Greatest Showman yet! I saw the film with my daughter back in January, and let's just say I've watched the film a few times since then... I love it!
   It's a story of grit - of someone who refuses to accept their lot in life, and prepared to work their way out.  It's a story of dreams - and on never giving up on them.  It's a story of ambition, but also the realisation of what is truly important.   And it's a story of misfits!   Beyond the film, the soundtrack has been my mood lifting album of choice.    My daughter and I often pump out "This is Me" at full volume in the car!
   Sung by the awesome Keala Settle, it's an anthem for anyone who's ever felt different and isolated, and I reckon most of us have felt like that at some point in our lives.    For me, I don't feel like I've ever really fitted in. I'm lucky in that I've never really cared.  But somehow a message of social conformity seems stronger to me now than ever before. I feel like society puts forward a certain "Gold Standard" of being: good grades, good job, good looks, lots of wealth. Social media often amplifies that standard with picture perfect posts of perfect holidays, perfects meals out, perfect children. Even people's pets seem perfect!
   A University of Pittsburgh study looked at the feelings of inadequacy that social media can produce. The curated and often staged photographs of other people's lives can lead us to simply feel not good enough, according to the study's author, Professor Brian Primack  But "good enough" for whom? And why?
   Personally, I draw enormous peace from the creation story in the Qur'an. God tells the perfect angels to bow down to the imperfect human - signalling that actually, imperfection surpasses perfection; striving and battling to grow as a human is more important than having it all.   The older I get, the more I embrace the perfect imperfections of myself and of other people. There's so little time, and these days I have so little energy - I refuse to spend it trying to edit and filter myself to fit in to a standard defined by someone else, somewhere else. I'm happy that This is Me.