Main content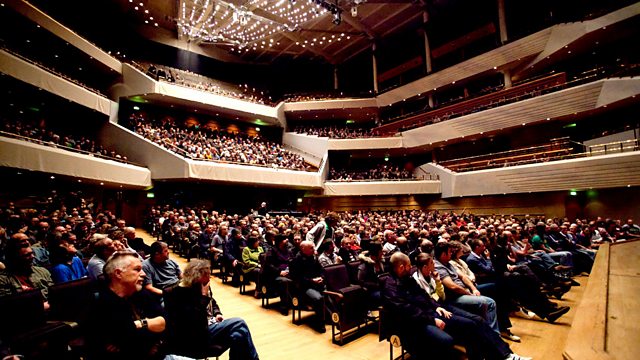 BBC Philharmonic, Moritz Gnann, Lawrence Power
The BBC Philharmonic, conducted by Moritz Gnann, in a programme that includes music to commemorate those lost in the First World War. They are joined by violist Lawrence Power.
From the Bridgewater Hall in Manchester
Presented by Stuart Flinders
Stephan: Music for orchestra (1912)
Walton: Viola Concerto
8.20 Music Interval (CD)
Howells: Elegy
Shostakovich: Symphony No. 9
Lawrence Power (viola)
BBC Philharmonic
Moritz Gnann
A programme which includes music to commemorate soldiers killed in the First World War opens with music by a young German shot while serving on the Eastern Front in 1915; before the war Rudi Stephan had been considered one of the leading talents of his generation. Music of commemoration opens the second half of the concert too; Herbert Howells wrote his Elegy in memory of a fellow student at the Royal College of Music, killed in service in 1917. Lawrence Power joins the orchestra for Walton's Viola Concerto with its haunting opening theme, written just over a decade later. The programme ends with Shostakovich's Ninth Symphony. Writing for performance in 1945 Shostakovich had been expected to produce a celebratory work. The Symphony that was premiered however is almost neo-classical, light and playful. Perhaps the dichotomy Shostakovich felt between the expectation on him to produce something celebratory piece, honouring Stalin, and his own inclination to reflect the pain and suffering that had been experienced during the Second World War and which continued to be part of life for millions of people across the globe forced him to move in a more abstract direction. In the event the work caused both anger from Stalin and criticism from the West.