Main content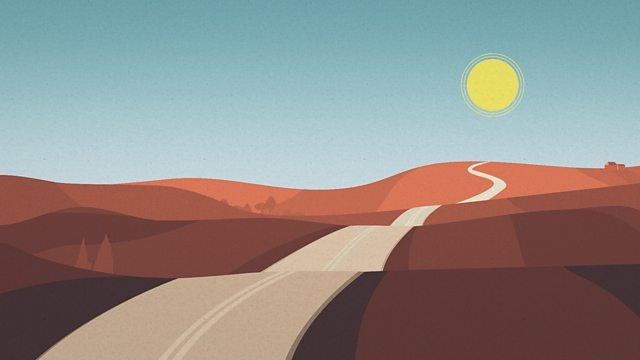 Beginnings and Endings
Readings by Julie Hesmondhalgh and Joan Iyiola from origin myths to the apocalypse, writing by a 15-year-old refugee, Mary Shelley and Dickens. Music includes Sibelius and Haydn.
One of the most fundamental questions we can ask is 'where do I come from?' And poets, philosophers, religions and scientists down the ages and across cultures have fashioned theories and stories to try and answer that question. We can hear their work in Norse mythology, Cherokee creation beliefs and Darwin's theory of evolution. But what came before the beginning? One theory was chaos and Rebel offers us glimpses of that in musical form. There are also creative beginnings - a 14-year-old Aretha Franklin recorded in her father's church and Prince rehearsing a new song (Purple Rain) alone at night in his studio. Mary Shelley's Frankenstein stands as a warning of the risks of scientific experimentation while the orphan Pip, from Dickens' Great Expectations, is forced to create his own origin story from the tiniest of clues. Birth is the theme of Gerald Finzi's cantata, Dies Natalis, which sets to music the poetry of Thomas Traherne - about being unborn, emerging into the world and what it is to be human.
This edition of Words and Music complements a week of Free Thinking programmes to tie in with the Being Human Festival – which showcases humanities research around the UK. This year the festival takes Origins and Endings as its theme.
Endings come in the shape of Haydn's false endings, Caryl Churchill's apocalyptic visions and the final words from Samuel Beckett's The Unnamable "I can't go on, I'll go on." There are lost loves and lost countries - Amineh Abou Kerech – a 15-year-old Syrian migrant – writes a poetic lament for her homeland accompanied by 19-year-old Palestinian composer Nay Barghothi.
The readers are Julie Hesmondhalgh and Joan Iyiola
https://beinghumanfestival.org/
Producer: Debbie Kilbride
Music Played
Timings (where shown) are from the start of the programme in hours and minutes
Cherokee Myth retold by Terry L. Norton

The Three Worlds, read by Julie Hesmondhlagh

Lao Tzu, translated by Lin Yutang

The Tao Te Ching (extract), read by Joan Iyiola

Snorri Sturluson, translated by Henry Adams Bellows

The Poetic Edda, Vol 1 (extract), read by Julie Hesmondhalgh

John Milton

Paradise Lost (extract), read by Joan Iyiola

Charles Darwin

On the Origin of Species (extract), read by Julie Hesmondhalgh

Margaret Cavendish

Of Many Worlds in This World, read by Joan Iyiola

Mary Shelley

Frankenstein (extract), read by Julie Hesmondhalgh

Dr Who from BBC One, episode 1 – writer: Chris Chibnall

Jodie Whittaker as Dr Who (from BBC One, episode 1)

Charles Dickens

Great Expectations (extract), read by Joan Iyiola

James Joyce

Ecce Puer, read by Julie Hesmondhalgh

Walt Whitman

A child said, What is the grass?, read by Joan Iyiola

Brendan Behan

A Jackeen Laments the Blaskets, read by Julie Hesmondhalgh

James Berry

'Beginning in a City, 1948', read by Joan Iyiola

Amineh Abou Kerech

Lament for Syria, read by Julie Hesmondhalgh

John Millington Synge

A Question read by Joan Iyiola

Sappho

He is More Than a Hero, read by Julie Hesmondhalgh

George Gordon, Lord Byron

When We Two Parted, read by Joan Iyiola

Jackie Kay

Extinction, read by Julie Hesmondhalgh

Caryl Churchill

Escaped Alone (extract), read by Julie Hesmondhalgh

Samuel Beckett

The Unnamable (extract), read by Joan Iyiola