Main content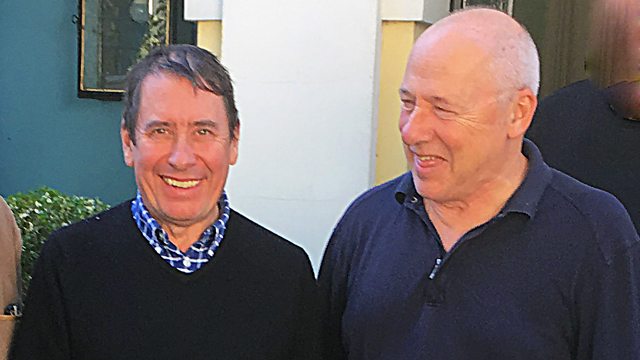 Mark Knopfler guests
Mark Knopfler is Jools' guest, playing live with the band and discussing his life and career, from Dire Straits to the present day
The legendary Mark Knopfler joins Jools in the studio, showcasing his amazing guitar skills with the band and picking some of his favourite records.
Since Dire Straits disbanded in 1995, Knopfler has recorded and produced eight solo albums and, as with his previous band, produced many hit songs. He has composed and produced film scores for nine films, including Local Hero (1983), Cal (1984), The Princess Bride (1987), Wag the Dog (1997) and Altamira (2016).
In addition to his work with Dire Straits, Knopfler has, as a solo artist, recorded and performed with many prominent musicians, including B.B. King, Chet Atkins, Chris Botti, John Anderson, the Chieftains, Eric Clapton, Bob Dylan, Elton John, Bryan Ferry, George Jones, Phil Lynott, Donal Lunny, Van Morrison, Steely Dan, Sting, and James Taylor, sometimes working as a session musician. He has produced albums for Tina Turner, Bob Dylan, and Randy Newman.
Knopfler is a fingerstyle guitarist and was ranked 27th on Rolling Stone's list of 100 Greatest Guitarists of All Time. Knopfler and Dire Straits have sold in excess of 120 million records to date. A four-time Grammy Award winner, Knopfler is the recipient of the Edison Award, the Steiger Award and the Ivor Novello Award, as well as holding three honorary doctorate degrees in music from universities in the United Kingdom. Knopfler was inducted into the Rock and Roll Hall of Fame as a member of Dire Straits in 2018