Main content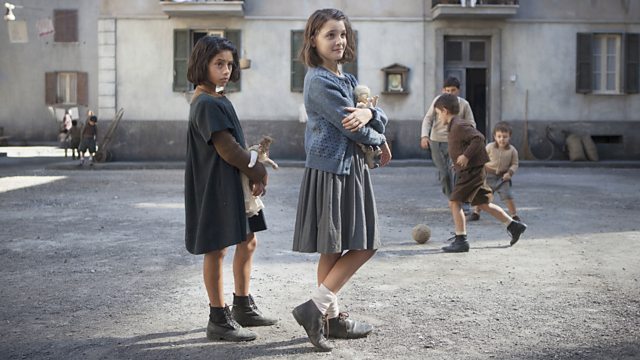 Macbeth at The Globe, The Workshop, My Brilliant Friend, Uwe Johnson, Penny Woolcock
Macbeth at The Globe, French film The Workshop, Elena Ferrante's novel My Brilliant Friend comes to British TV, Uwe Johnson's 1800 page meisterwerk Anniversaries, Penny Woolcock
The latest production of Macbeth at London's Globe Theatre sees real-life husband and wife, Paul Ready and Michelle Terry play the murderous couple
French film The Workshop is about a young people's writer's group where tensions over the plot development spill into the film's own story-line
Italian author Elena Ferrante's multi-million selling, globally-successful novels are coming to the TV. My Brilliant Friend has been adapted and directed by Saverio Costanzo: a man! Some avid fans have wondered aloud whether such a female-centric story might be beyond his capabilities.
Uwe Johnson's 1800 page meisterwerk Anniversaries was published in 4 parts from 1970 to 1983. It has just been translated into English for the first time - will they delight in its scope?
An exhibition at Modern Art Oxford of video work by Penny Woolcock reveals her fascination with the underdog
Podcastextra recommendations:
Kathryn is a fan of Channel 4's The Secret Life of The Zoo
Don was overawed by the majesty of the redwoods in Muir Woods in California
Jenny has been reading Kafka's The Unhappiness of Being A Single Man
Tom is looking forward to watching The House of Assad on BBC TV
Tom Sutcliffe's guests are Don Guttenplan, Kathryn Hughes and Jenny McCartney. The producer is Oliver Jones
Last on

Penny Woolcock: Fantastic Cities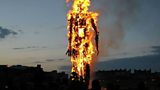 Penny Woolcock: Fantastic Cities is on at Modern Art Oxford until 3rd March 2019
Image: Penny Woolcock, Exodus, 2007. Photo by Dylan Martinez.
Macbeth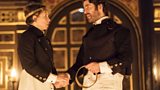 Macbeth is on at the Sam Wanamaker Playhouse in London until 2nd February 2019.
Photo: Johan Persson
Anniversaries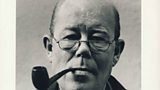 Anniversaries by Uwe Johnson is published by The New York Review of Books
Photo: Micahel Bengel
My Brilliant Friend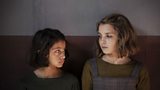 My Brilliant Friend begins Monday, 19th November 2018 at 9pm on Now TV and Sky Atlantic. Photos (including main image): Eduardo Castaldo © wildside/umedia 2018
The Workshop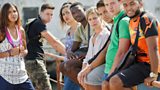 The Workshop is in cinemas and on demand 16 November, certificate 15.
Broadcast

Subscribe to the Saturday Review podcast
Podcast
Sharp, critical discussion of the week's cultural events, with Tom Sutcliffe and guests