Main content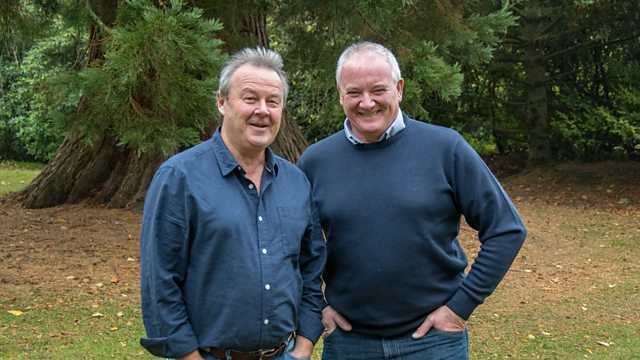 Brochs, bunkers and Blair Castle
Join Mark Stephen and Euan McIlwraith for the latest outdoor activities from Shetland to the Borders, plus the key stories for those who live and work in the countryside.
Euan chats to a couple of Aberdeenshire farmers about how 2018 has been for them.
Mark investigates the impact the route of the new A96 might have on farmers near Inverurie.
A court decision which found in favour of the Loch Lomond and Trossachs National Park could stream line access decisions made against estates that deliberately block access throughout Scotland. Euan finds out more.
Mark delves into the Blair Atholl Castle archives to find out how the First World War impacted those who lived and worked on the estate.
Euan visits an Iron Age broch in the Highlands which collapsed 2,000 years ago - and only recently archaeologists have discovered the reason why.
The Greenock Cut is part of the Clyde Muirshiel Country Park. It has an interesting history as Mark found out when he went for a wander.
During the Cold War The Royal Observer Corps ran a network of monitoring posts across Scotland. One of these posts was recently re-opened in The Cabrach. Euan overcomes his dislike for small spaces and ventures in for a look.
Mark takes a ride on a battery powered train at the Bo'Ness and Kinneil Railway to see what the future of train travel could be like.
And Euan enlightens us on the origins of Swedish Candles.