Main content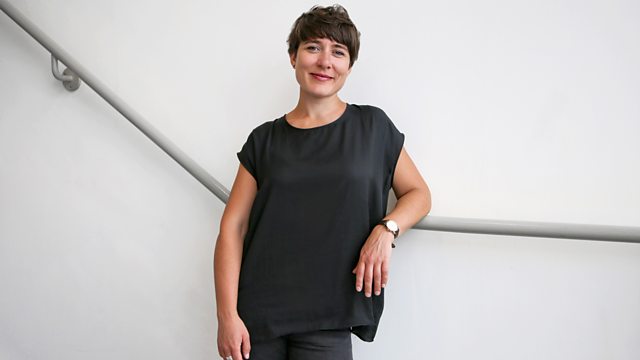 Opera Matinee: Monteverdi's L'Orfeo
Leonardo Garcia Alarcon conducts Monteverdi's seminal drama of love and death, L'Orfeo, recognised as the first great opera, in a recorded performance from the Ambronay Festival.
The earliest complete opera that survives to our day, based on an ancient Greek fable. This Baroque jewel is conducted by Leonardo García Alarcón at the helm of a starry young cast & ensemble, with Valerio Contaldo in the title role as the hapless Thracian who fails to bring his dead lover Euridice, the unmistakable voice of soprano Mariana Flores, back from the Underworld, only to be rescued at the end by the gods.
After the opera we return to this week's focus on the endlessly versatile BBC Concert Orchestra in music by Jean-Michel Damase & Ina Boyle.
Claudio Monteverdi: L'Orfeo
Orfeo (Orpheus) ..... Valerio Contaldo (tenor)
Euridice (Eurydice) & La Musica (Music) ..... Mariana Flores (soprano)
Messaggiera (Messenger) ..... Giuseppina Bridelli (mezzo-soprano)
Speranza (Hope) / Proserpina (Proserpine) ..... Anna Reinhold (mezzo-soprano)
Ninfa (Nymph) ..... Estelle Lefort (soprano)
Plutone (Pluto) ..... Konstantin Wolff (bass)
Caronte (Charon) ..... Salvo Vitale (bass)
Spirito (Spirit) & Eco (Echo) ..... Nicholas Scott (tenor)
Pastore (A Shepherd) ..... Leandro Marziotte (countertenor)
Pastore (A Shepherd) ..... Matteo Bellotto (bass)
Pastore (A Shepherd) ..... Philippe Favette (bass)
Pastore (A Shepherd) & Apollo ..... Alessandro Giangrande (tenor)
Namur Chamber Choir
Cappella Mediterranea
Leonardo García Alarcón (conductor
c.3.55pm
Jean-Michel Damase: Sérénade for Flute and String Orchestra
Ransom Wilson, flute
BBC Concert Orchestra
Perry So, conductor
c.4.15pm
Ina Boyle: Concerto for violin & orchestra
A Sea Poem: Theme, variations & finale for orchestra
Benjamin Baker, violin
BBC Concert Orchestra
Ronald Corp, conductor
Featured in...
We broadcast more live and specially-recorded concerts and opera than any other station.