Main content
Golden Age of Irish Prose - North and South of the Border, Hepworth Sculpture Prize Winner
Anne Enright and Roy Foster on current Irish writing - are we in a golden age of prose? And the winner of this year's Hepworth Sculpture Prize
In Sebastian Barry's inaugural speech as Laureate for Irish Fiction earlier this year, he stated that Ireland was in a 'golden age of prose'. As Northern Irish writer Anna Burns scooped the Man Booker Prize for her novel Milkman last month, Front Row hears voices from the No Alibis bookstore in Belfast. We speak to former Irish Laureate and Booker Prize winner Anne Enright; Professor of Irish History and Literature, Roy Foster; award-winning, Belfast-born writer Lucy Caldwell; and writer, editor and journalist Sinead Gleeson. They discuss the renaissance in Irish writing, its roots in Irish storytelling and love of language, and how the border - now at the heart of the Brexit debate - is being written about by a new generation of writers, north and south.
And Front Row exclusively announces the winner of this year's Hepworth Sculpture Prize, hearing live from the victor and from the Chief Curator of The Hepworth Wakefield, Andrew Bonacina. This year's shortlist includes Mona Hatoum, Michael Dean, Phillip Lai, Magali Reus, and Cerith Wyn Evans.
Presenter: Kirsty Lang
Producer: Sarah Johnson
The golden age of Irish prose - north and south of the border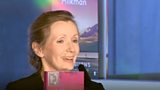 The panel's recommendations of contemporary Irish texts:
Prof Roy Foster: Sebastian Barry's Days Without End;  Colm Tóibín's Nora Webster; and Now We Can Talk Openly About Men by Martina Evans
Anne Enright: Pond by Claire-Louise Bennett
Sinead Gleeson: June Caldwell's collection of short stories, Room Little Darker
Lucy Caldwell: This Hostel Life by Melatu Uche Okorie
Images:
Main image above and smaller image to the left: Belfast-born writer Anna Burns, winner of the Booker Prize 2018 for her novel Milkman
Main image credit: David M. Bennett/Getty Images
The Hepworth Sculpture Prize 2018 winner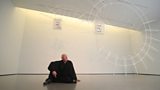 The winner of the Hepworth Sculpture Prize 2018 is Cerith Wyn Evans.
Image: Cerith Wyn Evans with his work Composition for 37 flutes at the Hepworth Wakefield
Image credit: Danny Lawson/ PA Wires