Main content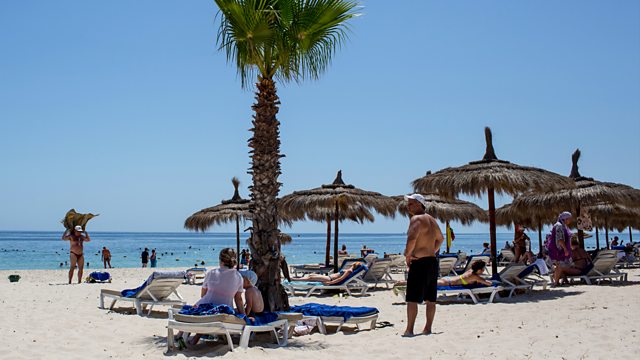 Tunisia tourism, Betfair, Energy gardens
British holidaymakers are returning to Tunisia, three years after the terror attacks in 2015
Online gambling company Paddy Power Betfair was recently fined over £2 million for failing to step in when gamblers were showing signs of addiction. We hear from Craig, a gambler who lost hundreds of thousands of pounds after he was made a VIP gambler by Betfair.
British holidaymakers are returning to Tunisia, three years after the terrorist attack on the beach in 2015. We hear how important British tourists are to Tunisia's economy.
How banks are offering free furniture and cashback to tempt homeowners to take out a mortgage with them.
The community project in London creating gardens and green spaces on disused land near train stations.
And, four more House of Fraser stores are set to close after failed negotiations to cut their rents. Mike Ashley has called the landlords greedy- but an organisation which represents them says that's unfair.
Presenter: Winifred Robinson
Producer: Lydia Thomas