Main content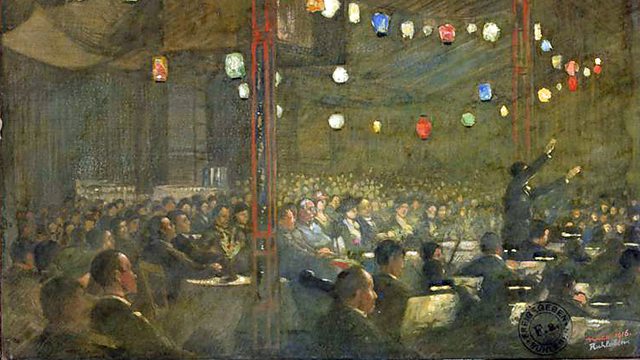 The Ruhleben Legacy
Kate Kennedy reveals how life in a largely forgotten First World War German internment camp shaped the course of early 20th-century classical music.
Kate Kennedy reveals how life within a largely forgotten First World War German internment camp shaped the course of early 20th Century classical music. Exploring the lasting impact of this imprisonment on the men's lives and careers, Kate visits the site of the former camp and speaks to some of the detainees' families and former colleagues.
Many of those imprisoned at Ruhleben would go on to important and influential positions. Edward Clark helped to shape the tastes of the post-war British public, programming music at the BBC. Edgar Bainton would become director of Australia's New South Wales Conservatorium. Sir Ernest MacMillan drew on the diverse musical programme in the camp and became one of Canada's most celebrated conductors. Percy Hull worked as music director at Hereford Cathedral, commissioning fellow former inmates to perform at the Three Choirs Festival.
At the outbreak of war in August 1914 some 5000 mainly British men in Germany found themselves locked up for the duration of the Great War in a makeshift internment camp at Ruhleben, a racecourse on the outskirts of Berlin. It housed a wide cross-section of people - from sailors to chemists - but a sizeable number were musicians who had been drawn to Germany by the summer festivals at Bayreuth and Salzburg. For four years the camp acted as an extraordinary musical college: the prisoners composed new pieces and staged ambitious performances. Ernest MacMillan even gained a musical doctorate from Oxford University.
We also hear the first broadcast performance of one of Ernest MacMillan's compositions, written whilst in the camp more than a century ago. A reading from John Ketchum's book 'Ruhleben: A Prison Cap Society' is included, with kind permission from University of Toronto Press.
Produced by Matt Willis and Dave Anderson
A 7digital production
Last on
How thousands of British WW1 internees rolled up their sleeves and made the best of it.

Readers' stories of seven family members imprisoned at Ruhleben, in letters and photos.
Image
The Gala Performance – 'The Mikado' at the theatre of the British civilian POW camp, Ruhleben, Germany. Painting by Nico Jungman, 1916. Courtesy Imperial War Museum Art.IWM ART 6173.
Broadcasts