Main content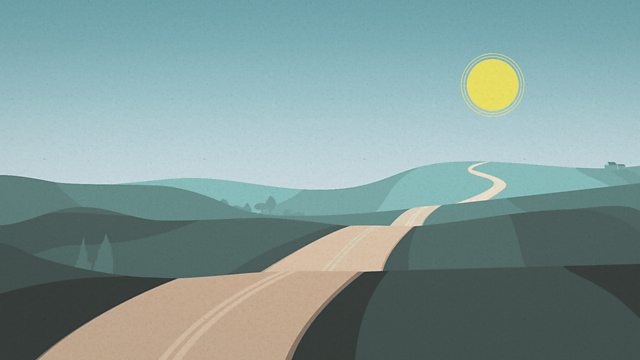 Women Writing War
Lara Rossi and Carolyn Pickles with poetry and prose by the mothers of WW1 soldiers and of young men serving in Afghanistan with music by PJ Harvey, Samuel Barber and June Tabor.
From the poets and journalists of WW1 to the mothers of soldiers in Afghanistan Carolyn Pickles and Lara Rossi tell of the experiences of women in warfare.
We begin with Joan Tower's Fanfare for the Uncommon Woman before our collaboration with the Big Ideas Project, Motherhood Loss and the First World War, brings letters from the mothers of soldiers in the First World War. Their words are heard with commissioned music by Clare Connors.
Then Helen Thomas, the young wife of the poet Edward Thomas remembers their last night together before he returned to the Front, heard with George Butterworth's The Bank of Green Willow: both Thomas and Butterworth did not return from the war.
The great American journalist Martha Gellhorn's report on the devastation in Madrid is set alongside Samuel Barber's A Stopwatch and an Ordnance Map, inspired by the death of a soldier in the Spanish Civil War.
Much closer in time is the war in Afghanistan. The music of Miles Davis is heard as the American Iraq veteran and poet Chantelle Bateman remembers her post traumatic stress on returning from the conflict. And the poets Bryony Doran and Isabel Palmer tell of their experiences of being the mothers of young soldiers in Afghanistan.
Women Writing War ends with May Wedderburn Cannan's July 1919 and her final lines, 'Never for us is folded War away, Dawn or sun setting, Now in our hearts abides always our war' are heard with Elgar's Carissima.
Producer: Fiona McLean
Music Played
Timings (where shown) are from the start of the programme in hours and minutes
Phoebe Smith

Sacrifice, read by Lara Rossi

Susan Owen

Letter to Rabindranath Tagore read by Carolyn Pickles

S. A. Walker

Letter to her son, read by Lara Rossi (from the 'Motherhood, Loss and the First World War' project run by Big Ideas)

Moniza Alvi

How the Stone Found its Voice, read by Lara Rossi

Mary Borden

The Forbidden Zone, read by Carolyn Pickles

Helen Thomas

from World without End, read by Lara Rossi

Audrey Withers

from Vogue's Victory Edition, read by Carolyn Pickles

Jane Duran

Spanish Civil War, read by Lara Rossi

Martha Gellhorn

from Spanish Civil War, read by Carolyn Pickles

Cecily Mackworth

En Route, read by Lara Rossi

Isabel Palmer

Worse Case Scenario, read by Carolyn Pickles

Ruth Fainlight

Handbag, read by Lara Rossi

Chantelle Bateman

PTSD, read by Lara Rossi

Bryony Doran

Snow on the Line, read by Carolyn Pickles

Margaret Postgate Cole

The Falling Leaves, read by Lara Rossi

May Wedderburn Cannan

Women Demobilised, read by Carolyn Pickles