Main content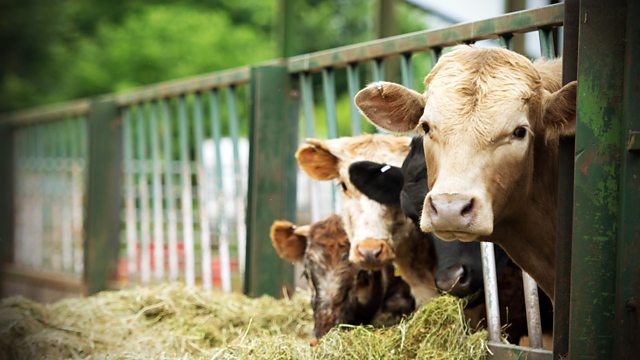 14/11/2018
Helen gives out the wrong signals and Lynda offers a solution
Lynda complains about the state of Brookfield barn – she can't use it for rehearsals in this state. David asks Ben to do a better job, but Ben's mind's on training Bess; he'll do it later. It's the final straw when Lynda sees a rat. Ruth and David do some cleaning and Ben's concerned when Josh finishes it off – he'll want a favour back.
Ruth asks Lynda to drop some of her roles, so Lynda gives David 'Chaucer'. Lynda tells Ruth she's found a way to enthuse the cast. She's going to do the same as in the play, and give a free dinner to the best teller. She'll have to work on who pays for it…
At the Bridge Farm shop, Helen excitedly tells Tom she's agreed a deal for the new mobile milking parlour. Talk turns to Natasha and Helen warns Tom to be careful with his friendship with her. Lee overhears Tom and Helen enthusing about some potential cattle imports online. He assumes they're talking about online dating. When he mentions it to Lynda, she tells Helen they should do that in private. Helen puts Lynda straight. Lee's amused when embarrassed Helen explains the misunderstanding. Lee apologises again about Henry but Helen says it's fine. Henry thinks Lee's a superstar – Henry will be back at karate soon.
Countryside Insights from The Archers