Main content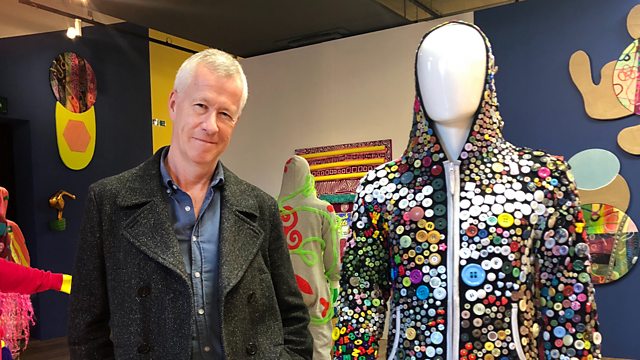 Fantastic Beasts 2, Viruses turned into art, Fernand Léger, Heart of Darkness
Fantastic Beasts: The Crimes of Grindelwald reviewed, viruses turned into art, Fernand Léger, and Heart of Darkness - Joseph Conrad's novel reimagined for the stage.
Fantastic Beasts: The Crimes of Grindelwald is the second in the Fantastic Beasts film franchise from JK Rowling which explores the Wizarding World before Harry Potter. Eddie Redmayne and Johnny Depp star, and Jude Law joins the cast as a young Dumbledore. James Walters, Head of the Department of Film at the University of Birmingham reviews.
As CAPSID, a new exhibition which explores how viruses behave, opens in Manchester, Front Row brought together the artist behind it, John Walter, and scientist turned artist, Dr Lizzie Burns to discuss the appeal of making art inspired by the microbiological world.
Fernand Léger is the subject of a new exhibition at Tate Liverpool. Leger's work moved between many of the great art movements of the 20th century - Cubism, Surrealism, Futurism - but retained his own distinctive style. Fernand Léger: New Times, New Pleasures is the first major exhibition dedicated to the artist in the UK in 30 years. Art Critic Laura Robertson explains his significance.
Adapting 1902 novel Heart Of Darkness for the stage in 2018 - theatre company Imitating The Dog has turned Joseph Conrad's famous story on its head, swapping the African Congo for war-torn Europe, narrator Charles Marlow for a black female private detective, and using digital film and a dual narrative on stage. To discuss this creative reimaging and how it tackles the novel's issues with race and colonialism, John is joined by Co-Artistic Director Andrew Quick, and Keicha Greenidge, who plays the lead role.
Presenter: John Wilson
Producer: Ekene Akalawu