Main content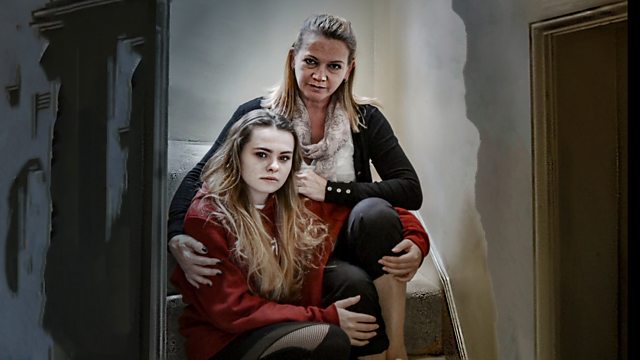 Skye has three days to get the kit together for the school trip, and the nits out of her hair. And she can't seem to shake off the new weird posh boy at school.
Skye and Dexter are back in this award-winning serial, one of the highlights of the BBC Children in Need Appeal on Radio 4.
It's three days till the trip. Three days for Skye to get all the kit together and get the nits out of her hair.
The story was developed with the help of the Young Carers' Transition Project in Nottingham, which receives funding from BBC Children in Need and through longterm research with young people and families in Gainsborough.
Skye...Sydney Wade
Dexter...Alfie Johnson-McCann
Jak...Una McNulty
Pearce...Beau Anten
Alex...Don Gilet
Alisha...Megan Huntley
Alice...Lauren Bowler
Poem by Octavia Bettis
Writer...Amanda Whittington
Director...Mary Ward-Lowery
Music by David Bowie, performed by Tom Constantine