Main content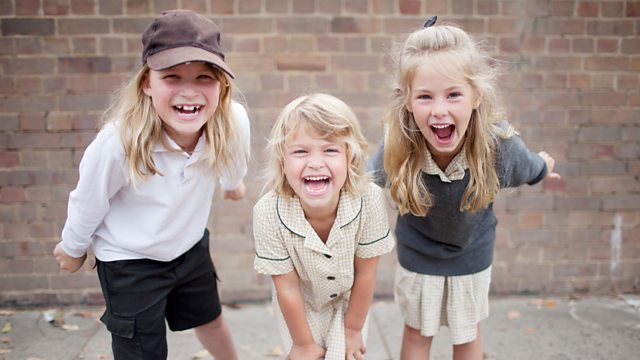 Children and laughter, Lynsey Addario, Sikh divorce
How important is laughter to a child's development? Photojournalist Lynsey Addario on war reporting. Could maternal absence be a factor in rising knife crime figures? Sikh divorce.
Why is laughter so important for a child's development? What makes children laugh and what happens to their brain and body? Children's author, Michael Rosen and Professor Sophie Scott, Professor of Cognitive Neuroscience at UCL join us to discuss.
At a recent London Assembly Police and Crime Committee meeting a Croydon councillor said preliminary findings in their research into the causes of rising knife crime show that maternal absence is also a very important feature. We get the views of Nicky Hill, an expert in youth crime with 20 years experience.
We talk to Lynsey Addario, an American photojournalist who works for The New York Times, National Geographic, and Time Magazine. She's covered war in Afghanistan, Iraq, Libya, Lebanon, Darfur, South Sudan, Somalia, the Democratic Republic of Congo and most recently in Yemen. Described as one of the five most influential photographers of the past 25 years, she's been credited with changing the way we see conflict.
The average wedding in the UK now costs £30,355 and when the celebration lasts several days and includes the wider community as well as family and friends it can cost much more. Minreet Kaur and Jasprit Panesar both in their 30's had lavish Sikh weddings but ended up getting divorced within twelve months. They join Jane to talk about why having a failed marriage behind them creates difficulties within their community and amongst their friends.
Presented by Jane Garvey
Produced by Jane Thurlow
Interviewed guest: Nicky Hill
Interviewed guest: Lynsey Addario
Interviewed guest: Michael Rosen
Interviewed guest: Sophie Scott
Interviewed guest: Minreet Kaur
Interviewed guest: Jasprit Panesar
Clips

Knife Crime - Support and Advice