Main content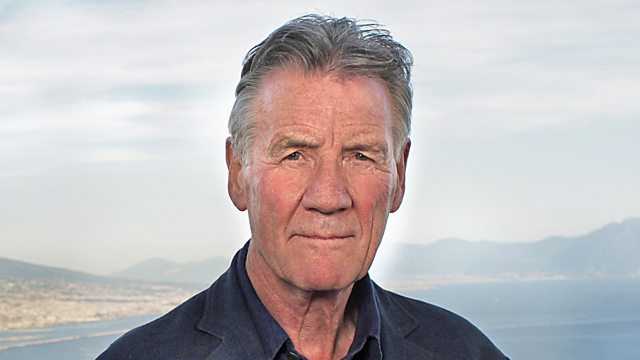 Michael Palin
Comedian and writer Michael Palin talks about his love of the sea and Monty Python, Nana Mouskouri shares her Inheritance Tracks and beatboxer Jason Singh performs.
Michael Palin talks with Rev. Richard Coles and Aasmah Mir about travelling in the footsteps of a ship, Erebus, that went missing in the late 1840s and was only re-discovered in 2014. He also discusses the special relationship with his fellow Monty Pythons. Dani Crilly tells the story of the horse who she says saved her life. Vee Walker talks to us from Bavay in France, which was liberated by Vee's grandfather Major Tom Westmacott in 1918. Beatboxer and composer Jason Singh explains how he works and why he appreciates sound.
Matt Baker will take a short break from the CIN Rickshaw Challenge to speak to us. Nana Mouskouri shares her Inheritance Tracks - she has chosen Suzanne by Leonard Cohen and Love is a Losing Game by Amy Winehouse. And Martin Impey whose life and career changed when he completed a promise made to his grandmother, to find his great uncle who never returned from WW1.
Erebus by Michael Palin is out now.
Vee Walker – Major Tom's War is out now.
Nana Moukouri's latest Album 'Forever Young' is out now.
Wilfred Owen's Dulce et Decorum est – Illustrated by Martin Impey is out now.
Producer: Claire Bartleet
Editor: Eleanor Garland