Main content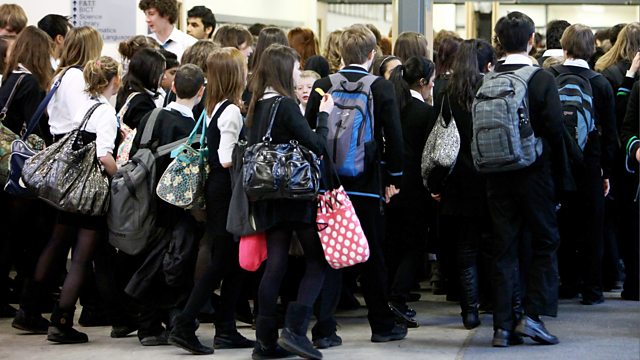 Free finance textbook for schools
Paul Lewis presents the latest news from the world of personal finance, including probate fees, auto-enrolment pensions, pension inequality and a free financial textbook
Tens of thousands of free educational books about personal finance are being sent to every secondary school in England. For free. Funded by money saving expert Martin Lewis, written by Young Money and supported by the Government, it 's the UK's first ever financial education textbook.
The Government's announced its second attempt to try to increase probate fees, this time from just a few hundred to thousands of pounds for some. We'll find out what's behind the move, if it's likely to get through Parliament and explain why critics say the move is not legal.
This week saw state pension age equalise. Many women are not happy. We speak to someone who reached state pension age before 65 but is receiving much less than a man the same age because she qualified when the previous, lower state pension was in force. These women have not been entitled to free bus passes, tv licences and the winter fuel allowance 2 to 4 years sooner than men of the same age as mentioned in the piece. Winter Fuel Allowance is linked to women's state pension age for both women and men (now the common state pension age) which is also true of almost all free bus travel in England. In Wales, Scotland and Northern Ireland men and women get free bus travel from 60. Currently everyone is currently entitled to a free TV licence from 75.
'Why aren't my auto-enrolment pension pots consolidated?' We hear from a listener who wants to know why his pensions aren't merged automatically.
Presenter: Paul Lewis
Producer: Alex Lewis
Reporter: Dan Lewis
Editor: Richard Lewis