Main content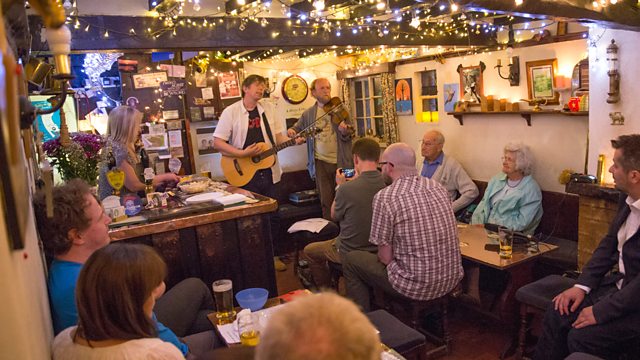 Thankful Villages
A Thankful Village is a place where every soldier returned alive from World War One. Songwriter Darren Hayman is visiting all fifty-four of them in search of a second story
A Thankful or 'Blessed' village is a place where every soldier returned alive from World War One. Songwriter Darren Hayman heard about 'Thankful Villages' and knew that he had his next album title. He then embarked on a three year odyssey to visit all 54 of them..
Hayman writes a song for every village based on local characters, hidden stories and chance meetings. He records soundscapes in graveyards, playgrounds, churches, road sides and village fetes, uses playground xylophones, and old church organs.
Some songs take the form of instrumentals inspired by location, some are interviews with village residents set to music, others are new songs with lyrics or found local traditional songs.
The first Thankful Villages were identified and named by Arthur Mee in 1936 in his series of guidebooks, The King's England.
"Thankful Villages is such a beautiful and strange title, I knew what I had to do. I had to visit every one of Britain's 54 Thankful Villages," says Hayman. "It was not going to be a project about war. Arthur Mee's definition was really just a starting point; a random device to point me to small places. That's what I love and that's the one certainty I had about Thankful Villages, that it would be about small things, small things that matter.'
Producer: Thom Hoffman
A Greenpoint production for BBC Radio 4