Main content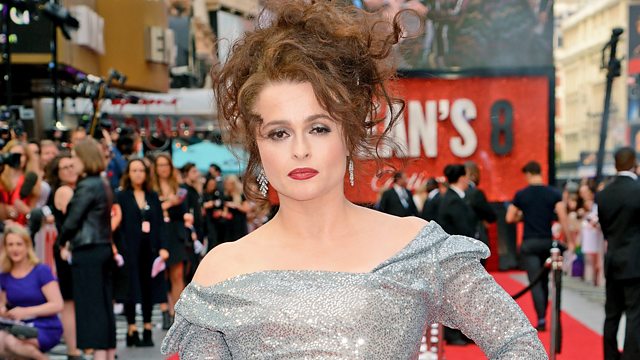 Helena Bonham Carter, Ben Schott, 11-11: Memories Retold video game
Helena Bonham Carter on how she drew on her own experience of depression for film 55 Steps, and Ben Schott on his PG Wodehouse inspired novel Jeeves and The King of Clubs.
Helena Bonham Carter discusses how she drew on her own experience of depression for her new film 55 Steps which is based on the life of Eleanor Riese. Riese was diagnosed with schizophrenia at the age of 25 and successfully sued a hospital in San Francisco for the right to refuse anti-psychotic medication. At the time of her court case in 1989 Riese was 44, and had been in and out of psychiatric hospitals for several years. This interview is part of Front Row's occasional series exploring the way in which mental health issues are represented across the arts.
What ho! Ben Schott talks about taking on PG Wodehouse's beloved characters Bertie Wooster and his valet Jeeves in his new novel, Jeeves and The King of Clubs. Schott argues that the pair becoming spies in pre-war London and taking part in car chases is all in the spirit of their creator.
11-11: Memories Retold is the first full-length video game to come from Wallace and Gromit creators, Aardman Animations. Set in the final days of WWI it follows a young Canadian photographer and German soldier who, uniquely for a wargame, never fire a shot. Gaming expert Jordan Erica Webber reviews.
Presenter: Stig Abell
Producer: Hilary Dunn
Helena Bonham Carter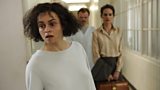 55 Steps is available online to buy or rent.
Images:
Main image above: Helena Bonham Carter
Image credit: Dave J Hodges/Getty Images
Image to the left: Helena Bonham Carter as Eleanor Reise (Left) and Hilary Swank as Colette Hughes (Right) in 55 Steps
Image credit: Sony Pictures Entertainment
Ben Schott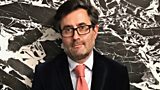 Jeeves and the King of Clubs by Ben Schott is out now in hardback, and as an eBook and an audio download.  The paperback edition is available in 2019.
Image: Ben Schott
Image credit: Dini von Mueffling
11-11: Memories Retold video game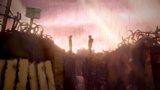 11-11: Memories Retold is available to download now.
Image:
Across the trench, taken from 11-11: Memories Retold.
Image credit: Bandai Namco Entertainment/Aardman Animations/DigiXart