Main content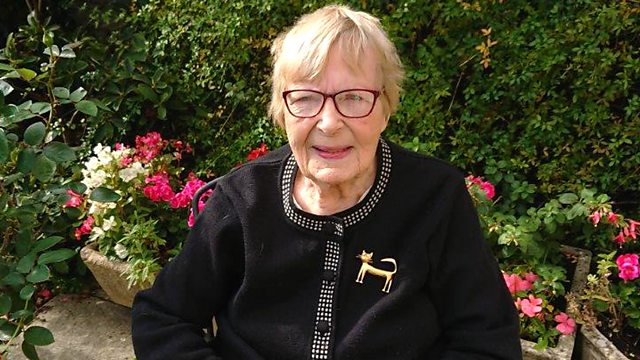 Patronising Barbara
Ninety-one-year-old Barbara Smith investigates why we patronise and condescend to older people.
91-year-old Barbara Smith investigates why we patronise older people, and why we view them differently.
From nurses in the NHS, to shop assistants; to friends and family; research is showing that we're talking to elderly people like they're children. We talk in what's known as 'Elderspeak' using sing-song voices and speaking down to them, calling them "sweetheart" and "dear." We might think they don't need to know something so we don't tell them, or we assume they won't understand or have any interest in a subject.
Barbara used to be geography teacher and now lives in Leamington Spa in Warwickshire. Barbara is very independent and adventurous: she goes to exercise and art classes, and she recently presented a radio documentary about charity fundraising for Radio 4, called Selling Barbara.
The language we use to speak to older people can have serious consequences in terms of health, dignity and self-confidence. Recent research by a commission of senior NHS managers, charities and council chiefs found that discrimination towards the elderly is "rooted" in British society, in hospitals and care homes especially. Barbara finds out how it has serious consequences on older people, from not taking them seriously to seeing them as second class citizens.
In this documentary Barbara, with the help of Radio 4 producer Lydia Thomas, goes into an NHS hospital and speaks to doctors and nurses about how their language affects patients, Barbara demonstrates how she is patronised on a shopping trip when asking for help from shop assistants. We also hear from Barbara's friends about their experiences of being spoken to in this way, and how it makes them feel. Barbara hopes this programme will change how listeners view older people and make them think twice about how they speak to them.
Presenter: Barbara Smith
Producer: Lydia Thomas
Contributors:
Dr Maye Taylor, Academic and Clinical Psychologist
Professor Tahir Masud, President-Elect of the British Geriatric Society and heads the Clinical Gerontology Research Unit at Nottingham University Hospitals
Natasha Edwards, Deputy Sister on Ward C52, Queen's Medical Centre, Nottingham University Hospitals
Mary, Sally and Eileen, Barbara's friends