Main content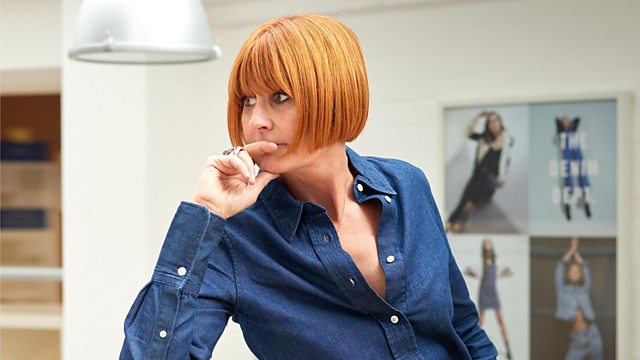 Mary Portas - Work Like a Woman
Mary Portas talks to Jenni Murray about her new book, Work Like a Woman. Plus equal pay day, women leaders in global health and Queen Marie of Romania.
Mary Portas is well known for trying to turn failing businesses and high streets around and of course for her TV shows, but she's also an established retail expert. . Her latest book is "Work Like a Woman" which she calls a "Manifesto for Change". In it she encourages businesses to change the way they work and value collaboration, empathy instinct and trust rather than competitiveness and winning.
Equal Pay Day 2018 is tomorrow. It means that women effectively stop earning relative to men from today and are working for free until the end of the year. We discuss what lies behind the gender pay gap and what government, employers and society should be doing to redress it?
Historian Tessa Dunlop talks about the life and work of Queen Marie of Romania, feted as 'one of the outstanding personalities of World War One' by the New York Times due to her unprecedented role as a diplomat, politician, pioneering propagandist and world-famous Red Cross nurse.
Women are vital to the advancement of global health, making up 75% of the healthcare workforce - yet occupying less than 25% of influential leadership positions. The second Women Leaders in Global Health conference in London looks at what needs to be done to get more women to the top.
Presenter Jenni Murray
Producer Beverley Purcell
Guest Mary Portas
Guest Tessa Dunlop
Guest Dr. Joanne Liu.
Guest Prof Heidi Larson
Guest Catherine Mayer
Guest Madeline Grant