Main content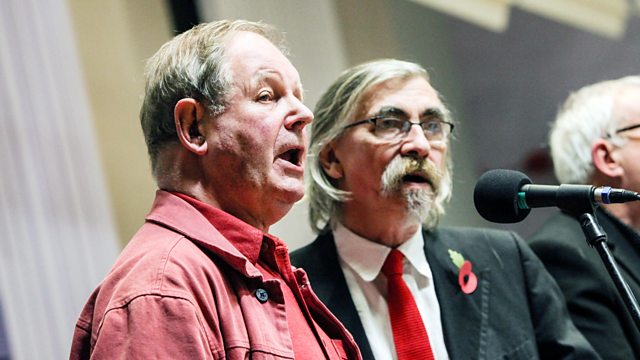 Ballads of the Great War - Live
Join the author Michael Morpurgo and the BBC Philharmonic in this very special event to mark 100 years since the end of the First World War.
Author Michael Morpurgo and a superb cast of singers join the BBC Philharmonic for a special live concert, marking 100 years since the end of the First World War.
Aled Jones, John Tams, Julie Matthews, Bob Fox, Chris While, Jez Lowe and Barry Coope sing outstanding songs composed for the award-winning Radio 2 series, The Ballads of the Great War.
Michael Morpurgo will read passages from his books, War Horse and Private Peaceful, and in combination with the musical performances and vivid testimonies, pay tribute to people whose lives were so greatly affected by the terrible conflict.
The songs, written by some of the UK's finest folk musicians, are based on recordings of real people describing their experiences in WWI at home and abroad. The songs and the words that inspired them have appeared on Radio 2 every November for the past five years, during The Ballads of the Great War.
The original songs have received stirring new orchestral arrangements by Greg Lawson, and will be interwoven with the poignant spoken testimonies that inspired them. Popular music from the time will also feature, and there will be a guest appearance by world champion whistler David Morris.
During the interval, hear performances by Barbara Dickson and Billy Bragg, and Charlotte Czyzyk from the Imperial War Museum North talks about a project called Lives of the First World War.