Main content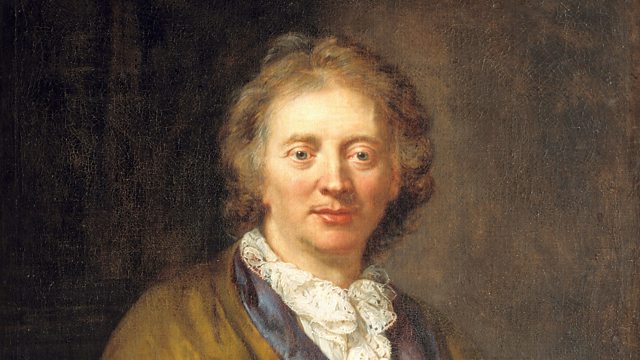 Couperin at the Court of the Sun King
Francois Couperin's time at the court of Louis XIV.
Francois Couperin's time at the court of Louis XIV.
Donald Macleod marks 350 years since the birth of Francois Couperin, one of France's most dazzling musical talents. His illustrious rise to fame began with his appointment as organist at St Gervais in Paris while he was still a teenager, and he went on to serve as a composer and harpsichordist at court of the Sun King, Louis XIV. Known to his contemporaries as 'Couperin Le Grand', he is recognised today as the most important French composer of his generation.
Francois Couperin was auditioned for the job of organist to France's Chapel Royal by Louise XIV himself. The Sun King had a keen passion for music and took a great interest in his court musician. After a matter of months Couperin was also appointed as harpsichord instructor to Les Enfants de France, the sons of the King. Teaching was an integral part of Francois Couperin's career and in 1713 he published a set of harpsichord pieces called L'Art de Toucher le Clavecin, works specifically composed for use in teaching.
King Louis would attend Mass every day, and Couperin was also responsible for composing new works to be performed in the Versailles Chapel, such as his motet Respice in me. Couperin also composed chamber music for the entertainment of the Cour, and among his work to be performed towards the end of Louis' life, were his Concert Royaux.
Messe pour les paroisses (Agnus Dei)
Marie-Claire Alain, organ
L'Art de Toucher le Clavecin
Christopher Rousset, harpsichord
Respice in me
Paul Agnew, tenor
Les Arts Florissants
William Christie, director
Concert Royaux (Premier Concert)
Robert Claire, flute
Janet See, flute
Davitt Moroney, harpsichord
Jaap ter Linden, bass viol
Pieces de violes avec la basse chifree (Deuxieme Suite)
Musica ad Rhenum
Producer Luke Whitlock for BBC Wales