Main content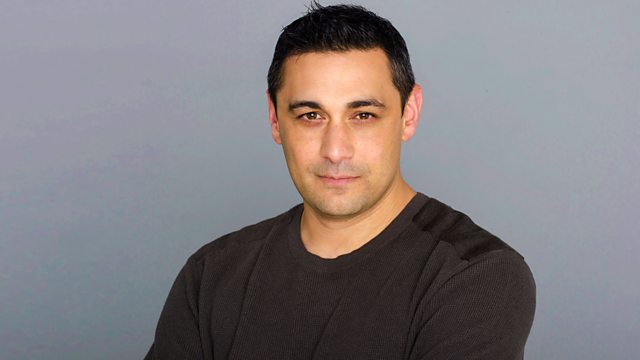 Oldest cave picture; the Anthropocene under London; a new scientist for the £50 note
Oldest cave picture, the Anthropocene under London and a new scientist for the £50 note.
What could be the oldest figurative cave paintings in the world have been found in a cave complex in remote Borneo. A reddish orange depiction of an animal that could be a Banteng (wild cattle found in the region) is at least 40,000 years old.
Humans are now the greatest force in shaping the surface of the Earth. We now move more than 24 times as much rock, rubble and sediment than all the world's rivers. Dr Anthony Cooper of the British Geological Society has been weighing this anthropogenic global force. Closer to home, Adam Rutherford speaks to Professor Colin Waters at the University of Leicester, about the weight of human-created rubble he's found under the City of London.
When the new polymer £50 note is introduced in around a year's time, it'll have a scientist on the reverse. Industrialist Matthew Boulton and engineer James Watt will step aside for a British scientist nominated by the public. Sarah John, Chief Cashier at the Bank of England, explains the rules to Adam and science experts, Emily Grossman and Alice Bell debate the merits of some of the more popular front runners.
Last on

BBC Inside Science is produced in partnership with The Open University.
Broadcasts

Take the Synthetic Voices and Personality Test
Podcast
Adam Rutherford goes inside science to explore the research that is transforming our world