Main content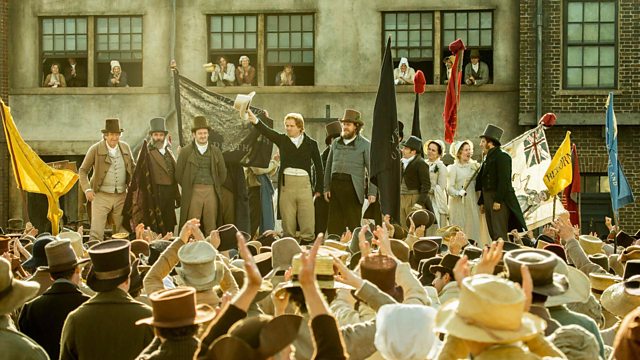 Peterloo
Presented by Antonia Quirke. Production designer Suzie Davies on recreating a key moment in the political history of the north for Mike Leigh's Peterloo.
With Antonia Quirke.
Mike Leigh's Peterloo documents the massacre in St Peter's Field, Manchester in 1819 when the British cavalry charged at peaceful protesters with sabres drawn. Production designer Suzie Davies reveals why they couldn't film in the actual location, or indeed in Manchester, but somewhere highly unlikely.
Poet Bridget Minamore discusses what it was finally like to watch a movie and see herself reflected in the screen.
Paleoclimatologist Kate Hendry tells Antonia why Denis Quaid gets her job all wrong in the climate change drama The Day After Tomorrow.