Main content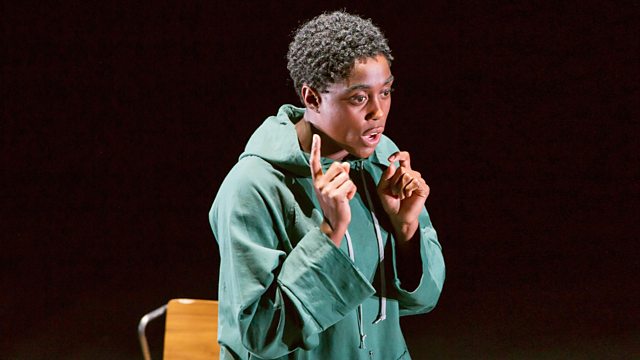 'Ear for eye', Protest, Armistice Day, Power List, Sex education
Remembering resistance, black British and African American voices at Royal Court Theatre, power lister Alice Farnham on women conductors, improving sex education and Imjin Barracks
The government hasn't updated guidance on sex education for 18 years. In a law pushed forward by a group of cross party MPs in 2017 it promised to make relationship and sex education compulsory in every school in England for the first time. The consultation on its proposal closed yesterday and has been criticised by End Violence Against Women Coalition who say that it's too "squeamish" to work. Their co-director Sarah Green joins Jenni to explain why and we want to know what you think.
Many of those who lost their lives in the war are known, named and buried with full military honours, but hundreds of thousands of families don't have a grave to visit because their relatives' remains have never been found or identified. At the Imjin Barracks army base outside Gloucester a team works to try and identify body parts, bones or belongings as they are discovered over the years, in known battlefield sites and burial places across Europe. Louise Dorr and Nicola Nash are civilians who work at what's called the Joint Casualty and Compassionate Centre and they talk about their work.
Conductor Alice Farnham was 23rd on the Woman's Hour Power List, 2018 – Women in Music. She has credits across opera and ballet, and has worked around the world with leading orchestras. Alice is also the Co-Founder and Artistic Director of Women Conductors at the Royal Philharmonic Society, where she encourages the next generation of women to pick up the baton. She explains to Jenni why she's so committed to increasing the number of women leading orchestras.
An exhibition about 19th century women who lived in the Northern mining communities has opened at The Mining Art Gallery in Bishop Auckland, County Durham. It demonstrates how some women asserted their right to work and challenged traditional notions of womanhood. Jenni is joined by Angela Thomas, the curator of Breaking Ground – Women of the Northern Coalfields and by Dr Sarah Marsden, lecturer in Protest in a digital age, who wants to collect women's stories of activism for her new project 'Remembering Resistance: A Century of Women's Protest in the North of England.'
Debbie Tucker Green's new play at the Royal Court Theatre in London, 'ear for eye' tells the stories of a range of Black British and African American voices. Some are angry, others are sad, others are in despair. The play explores the impact of race and racism past, present and future. Kayla Meikle and Lashana Lynch are two actors who star in the play and they join Jenni to discuss the messages behind it.
Presenter: Jenni Murray
Lashana Lynch photo credit: Stephen Cummiskey