Main content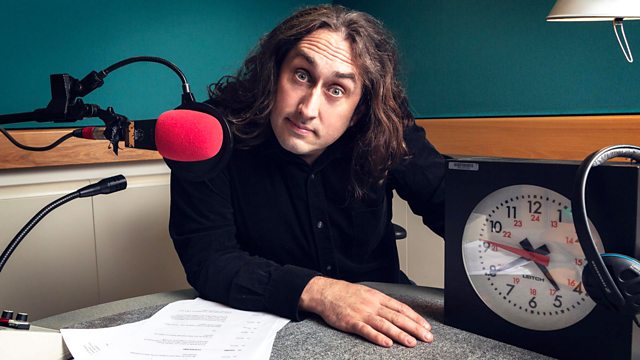 Episode 2
Ross Noble presents his surreal magazine show with stories from around Britain and a chat with celebrity guest Lesley Joseph.
Ross Noble presents his surreal magazine show featuring celebrity guests and stories from around Britain - the best bits, the worst bits, the fascinating bits and the downright strange bits.
Lesley Joseph joins Ross in the studio to talk about her new one woman show on ice, Piers investigates the history of advertising and its future, and we find out about the Queen's canine friends.
Britain in Bits with Ross Noble is written by and stars Ross Noble.
Also starring:
Hadley Fraser
George Fouracres
Emma Sidi
Summer Strallen
Lesley Joseph is played by Lesley Joseph
The talent wrangler is Niall Ashdown
The production coordinator is Hayley Sterling
The producer is Matt Stronge
It is a BBC Studios production.