Main content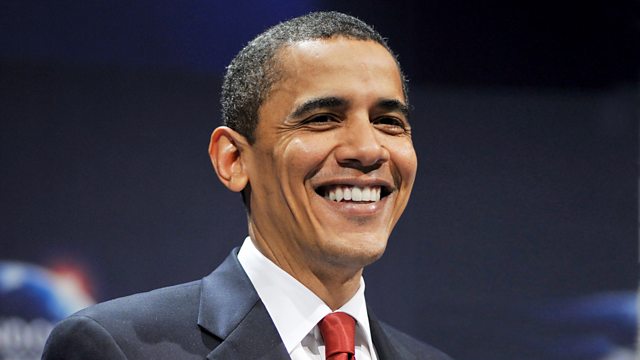 Making Obama
Jenn White of Chicago public radio station WBEZ analyses Barack Obama's rise to power.
Former President Barack Obama - along with friends, mentors, and rivals - reflects on the story of his climb from community leader in Chicago to the start of the long road to the presidency of the United States.
Earlier this year, political reporter Jenn White analysed President Obama's rise in forensic detail for a six-part podcast series produced by Chicago public radio station WBEZ. For this edition of Archive on 4, she reflects on the experience, and presents this specially re-versioned programme.
Jenn begins by charting Obama's roots in Chicago as a community leader, assessing the people and movements that honed his leadership skills. We hear how he overcame entrenched racism in Chicago politics, taking direct inspiration from then city mayor, Harold Washington.
By the time Obama graduated from Harvard Law School, he had met Michelle Robinson and been offered jobs by all the big law firms. He also ran Project Vote, registering voters in Illinois, and started work on his autobiography.
With a combination of skill, ambition, connections and luck, Obama finally emerged onto the national stage during his 2004 campaign for the US Senate. The implosion of two opponents' campaigns, along with Obama's powerful keynote address at the 2004 Democratic National Convention, helped put him on the eventual path to the presidency.
Produced by Colin McNulty for WBEZ and David Prest
A Whistledown production in association with WBEZ for BBC Radio 4
Last on