Main content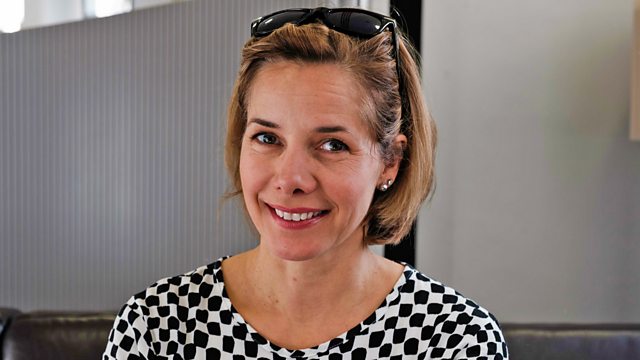 Weekend Woman's Hour: Dame Darcey Bussell, Body Positivity, Jodi Picoult
Dame Darcey Bussell on her career in dance. Has the term 'body positivity' been hijacked by the beauty industry? Why are sexually transmitted infections on the rise?
Dame Darcey Bussell looks back at her career of over 20 years dancing in the Royal Ballet and tells us why she's passionate about promoting dance in state schools.
We discuss the impact of 'body positivity' on social media to empower women of colour, disabled women and plus sized women to show acceptance of their bodies. Has the term been hijacked by the mainstream beauty and fashion industries? Imogen Fox the disability blogger, Rachael Sealy beauty and lifestyle blogger and Victoria Smith feminist and journalist share their thoughts.
The author-illustrator Posy Simmonds tells us about her new graphic novel, Cassandra Darke.
Recent figures from Public Health England show a sexually transmitted infection is diagnosed in a young person every four minutes. Why do these numbers continue to rise? We hear from Dr Olwen Williams, President of the British Association for Sexual Health and HIV and from Angelina Namiba from the Salamander Trust.
Rebecca Allen, President of Decca Records and number seven on the Woman's Hour Power List 2018 tells us about her role as one of the only female label bosses in the UK.
The writer Jodi Picoult talks about her new novel A Spark of Light.
Emma Clarke was a black female footballer who played in the 1890s. Michelle Moore a Sport and Inclusion Consultant and Eartha Pond, a former Tottenham player and now PE teacher, pay tribute.
Presented by Jenni Murray
Producer: Rabeka Nurmahomed
Editor: Jane Thurlow
Interviewed guest: Darcey Bussell
Interviewed guest: Imogen Fox
Interviewed guest: Rachael Sealy
Interviewed guest: Victoria Smith
Interviewed guest: Posy Simmonds
Interviewed guest: Olwen Williams
Interviewed guest: Angelina Namiba
Interviewed guest: Rebecca Allen
Interviewed guest: Jodi Picoult
Interviewed guest: Michelle Moore
Interviewed guest: Eartha Pond