Main content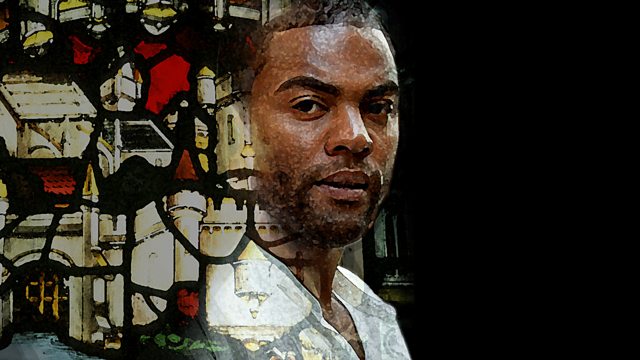 The Moors of England
In Elizabethan England, Fortunatus, a black Muslim refugee from Spain, takes drastic action to change the course of history. With Ray Fearon and John Heffernan. By Rex Obano.
By Rex Obano
England is divided as never before. The country has turned its back on Europe. Not Britain today but the 16th century. The story of Sir Robert Cecil and his black Muslim servant Fortunatus.
Fortunatus ..... Ray Fearon
Sir Robert Cecil ..... John Heffernan
Beaupere ..... Sope Dirisu
Casper Van Senden ..... Tristan Sturrock
Duque de Sessa ..... Youseff Kerkour
Queen Elizabeth ..... Elizabeth Counsell
Sir Edward Coke ..... Philip Bretherton
Sir Thomas Sherley ..... Sean Murray
Mae Mice ..... Lucy Doyle
Frances Cecil ..... Ella Glendinning
Lady Frances ..... Emma Handy
Watchman ..... Cameron Percival
Director: David Hunter
Last on
Bernardine Evaristo, Keith Piper, Miranda Kaufmann and Kehinde Andrews on black Britain.

Hugh Quarshie seeks resolution to the dilemmas of a black actor playing Othello.
Music Played
Georges Bizet

Carmen Suite

Music Arranger: David Walter. Ensemble: Ouranos Ensemble.
BBC History Extra Podcast
The Story of Black Migrants in England in Tudor Times
BBC Bitesize explores the lives of hundreds of black migrants in the 1500s
Dr Miranda Kaufmann: Black Tudors
Broadcasts