Main content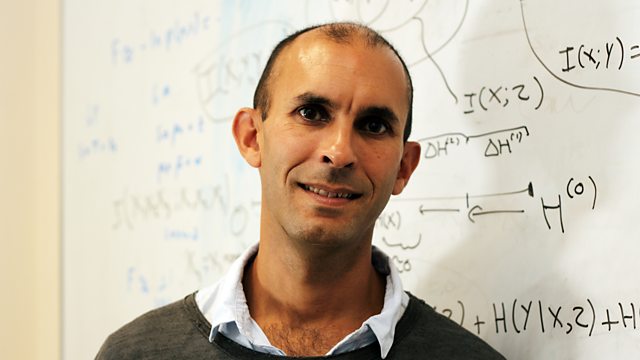 Anil Seth
Michael Berkeley's guest is neuroscientist Anil Seth. Music by Bach, Chopin and Nina Simone.
It's the size and shape of a cauliflower, and weighs about 3 lbs. And yet the average human brain has so many intricate and complex connections that if you counted one connection every second it would take you more than three million years.
Professor Anil Seth has devoted his career to trying to understand the brain, puzzling over the mystery of consciousness itself. He's Professor of Cognitive and Computational Neuroscience at the Sackler Centre at the University of Sussex, and the author of a popular book, "The 30-second Brain". In Private Passions, he muses on how our consciousness of the world, and of ourselves, is "one of the big central mysteries of life". And it's a mystery we face every day – when we fall asleep and when we wake up. In conversation with Michael Berkeley, Anil Seth explores the concept of free will (he doesn't believe in it); why music evokes such strong memories; and how meditation changes the structure of the brain.
Music choices include Chopin, Bach, Nina Simone, and an ancient Hindi mantra.
A Loftus production for BBC Radio 3
Produced by Elizabeth Burke
Last on
Music Played
Frédéric Chopin

Prelude in D flat major (Raindrop)

Performer: Alexandre Tharaud.

Johann Sebastian Bach

Magnificat in D major

Conductor: Stephen Cleobury. Singer: Susan Gritton.

Antonio Vivaldi

Concerto in B flat major for violin and strings (2nd mvt: Andante)

Performer: Giacomo Agazzini. Performer: Ezio Bosso. Orchestra: Orquesta sinfónica de Madrid.

Walter Donaldson

Love me or leave me

Singer: Nina Simone.

Billy Taylor

I wish I knew (how it would feel to be free)

Composer: Dick Dallas. Ensemble: Billy Taylor Trio.

Enrique Granados

Spanish Dance no.5

Performer: John Williams.

Traditional Indian

Gayati Mantra

Performer: Anuradha Paudwal.

Lin‐Manuel Miranda

Alexander Hamilton (Hamilton)

Performer: Lin‐Manuel Miranda. Performer: Renée Elise Goldsberry. Performer: Alex Lacamoire.
Broadcasts