Main content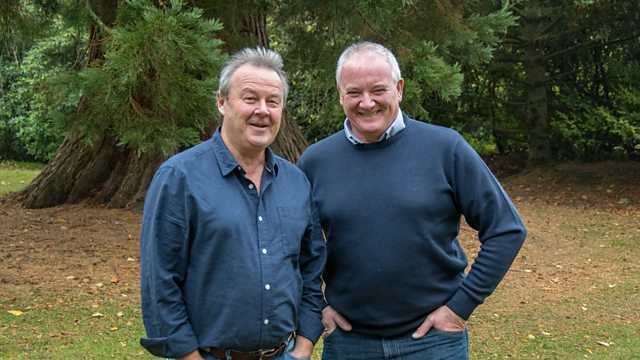 The Cairngorms, Ben Nevis and Grantown East Station
Join Mark Stephen and Euan McIlwraith for the latest outdoor activities from Shetland to the Borders, plus the key stories for those who live and work in the countryside.
Euan finds out about a massive project which will take 200 years to complete. Cairngorms Connect aims to enhance habitats, species and ecological processes across an area within the Cairngorms National Park.
For years, the culture of succession planning within farming has very much favoured the male members of families. Fiona Clark hears about a recent report into succession and speaks to people who help families plan for the future.
The Nevis Landscape Partnership helps care for the very popular area of Ben Nevis. Mark goes for a walk to find out about their work.
Women in Wellies is a scheme aimed at getting women from school leavers upwards to consider careers in forestry, game keeping and crofting. Euan finds out more at one of their events.
The Inner Forth Landscape Initiative has come to an end and to mark that, special markers have been made in Bo'ness at Ballantine Castings. Monise Durrani went along to see them being cast.
Mark meets artist Amanda Thomson who recently published a collection of different Scots words for weather, flora and fauna, birds and animals.
Euan finds out about the illusive basking shark which has been the subject of a University of Exeter and Scottish Natural Heritage project.
Mark hears the fascinating story behind the connection between the Ford Model T and Ben Nevis.
Trains haven't run through Grantown East station for 50 years. But this weekend the station gets a new lease of life as Euan heard when he went for a visit.
Last on