Main content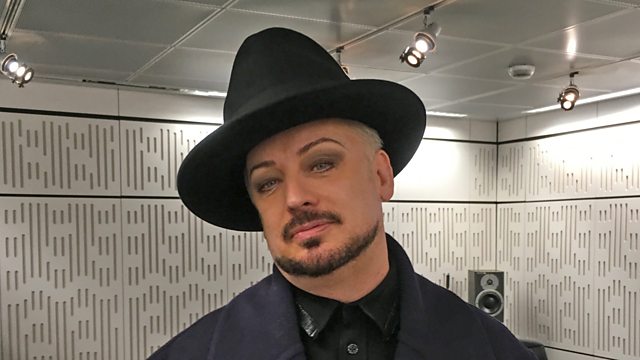 Boy George, Colourisation of film, John Cooper Clarke
Boy George on Culture Club's first album for nearly two decades and John Cooper Clarke on his new collection, The Luckiest Guy Alive.
As Boy George releases his first new album with Culture Club in almost 20 years – simply called Life - he talks about being a changed man and contrasts making music today with the band's heyday in the 80s.
Academy award winning director Peter Jackson has added colour to archival footage from WWI for the first time in his new film They Shall Not Grow Old. But how is this colourisation achieved and how does changing its colour affect the way we experience the film? BFI National Archive Curator Bryony Dixon and film historian Ian Christie discuss.
John Cooper Clarke, the razor-sharp poet with the rapid-fire delivery, is one of the defining figures of the late 70s. Over the years he's been variously referred to as The Bard of Salford, The Godfather of Punk Poetry and more recently, perhaps to his own surprise, as a National Treasure. Now 69, he joins Front Row to perform and talk about his first new collection for decades, The Luckiest Guy Alive.
Presenter: John Wilson
Producer: Sarah Johnson
Boy George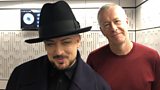 Boy George and John Wilson

Life, the new album by Boy George and Culture Club is out now
John Cooper Clarke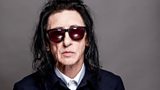 John Cooper Clarke
Photo credit: Paul Wolfgang Webster

John Cooper Clarke's new collection, The Luckiest Guy Alive is available
Colourisation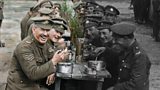 They Shall Not Grow Old


They Shall Not Grow Old is on on BBC 2 on Sun 11 Nov at 9.30 pm