Main content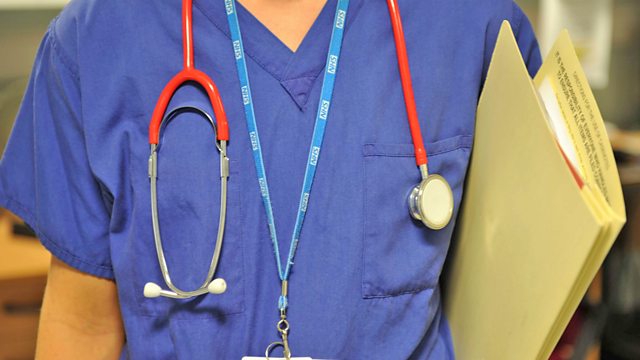 Does the NHS need #MeToo?
Why the NHS needs #MeToo; Posy Simmonds and her new graphic novel; actor Nse Ikpe-Etim, director Ema Edosio and Nollywood; breast cancer; WH Power List number 35: Fiona Dalgetty.
The most senior woman doctor at the BMA says the NHS needs a #MeToo movement to deal with sexual harassment. The BMA have carried out a two year investigation into harassment and bullying in hospitals and have found that 4 out of 10 doctors who took part in the survey say problems like that exist where they work. Nineteen doctors were struck off by the UK General Medical Council for sexual assault or rape between 2014 and 2017.
The author-illustrator Posy Simmonds has been delighting readers with comic strips and novels since the 1970's. She talks about her first graphic novel in ten years Cassandra Darke a loose reworking of Charles Dickens's A Christmas Carol, which casts an elderly female as an art dealer who she describes as a bit of a 's an independent woman who likes her own company.
The 8th Film Africa festival starts today. Award-winning actor, Nse Ikpe Etim and director, Ema Edosio join Jenni to talk about their films that are being shown. They discuss whether Nollywood is the world's first feminist film industry and if it's leading Hollywood by having a far better gender balance?
We hear more from Ginny and Carly about their experience of breast cancer.
The Woman's Hour Power List 2018 is a celebration of the women having an impact on the music we're listening to now. Fiona Dalgetty is number 35 on the list for her passionate efforts to keep a genre of music thriving: As Chief Executive of Fèis Rois she helps provide people across Scotland with access to Gaelic culture and music education. She joins Jenni to discuss her work.
Presenter; Jenni Murray
Producer: Kirsty Starkey
Interviewed Guest: Dr Anthea Mowat
Interviewed Guest: Dr Emma Vaux
Interviewed Guest: Posy Simmonds
Interviewed Guest :Nse Ikpe Etim
Interviewed Guest: Ema Edosio
Interviewed Guest: Ginny Ring
Interviewed Guest: Carly Appleby
Interviewed Guest: Fiona Dalgetty