Main content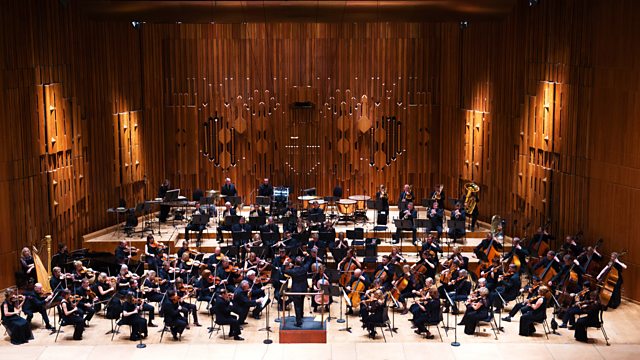 BBC SO, Michał Nesterowicz and Janina Fialkowska, The centenary of Polish independence
Live from the Barbican the BBC Symphony Orchestra conducted by Michal Nesterowicz mark the centenary of Polish independence in works by Elgar, Lutoslawski, Paderewski and Szymanski
Live from the Barbican the BBC Symphony Orchestra conducted by Michał Nesterowicz perform Elgar and Lutosławski, Paderewski's Piano Concerto with Janina Fialkowska, and a premiere by Szymański.
Presented by Martin Handley
ELGAR: Polonia '
PADEREWSKI: Piano Concerto Op.17*
08.20
Interval
08.40
Paweł SZYMAŃSKI: Fourteen Points-Woodrow Wilson Overture,
(World Premiere, Adam Mickiewicz Institute commission)
LUTOSŁAWSKI: Symphony No.1, Symphonia
Janina Fialkowska (Piano)*
Michał Nesterowicz (Conductor)
The BBC Symphony Orchestra marks the centenary of Polish independence with a concert celebrating the nation's rich musical legacy.
Conductor Michal Nesterowicz is joined by Polish-Canadian pianist Janina Fialkowska, who will bring her interpretative skills to the Piano Concerto by Ignacy Jan Paderewski, Poland's former Prime Minister and passionate campaigner for Polish Independence.
At the heart of a concert, which also includes Elgar's characterful symphonic prelude Polonia (dedicated to Paderewski) and Lutoslawski's eloquent First Symphony, is a newly commissioned work by Pawel Szymański: inspired by Woodrow Wilson's Fourteen Points – the American President's famous principles for post-war peace and the foundation of the modern state of Poland.
Featured in...
We broadcast more live and specially-recorded concerts and opera than any other station.