Main content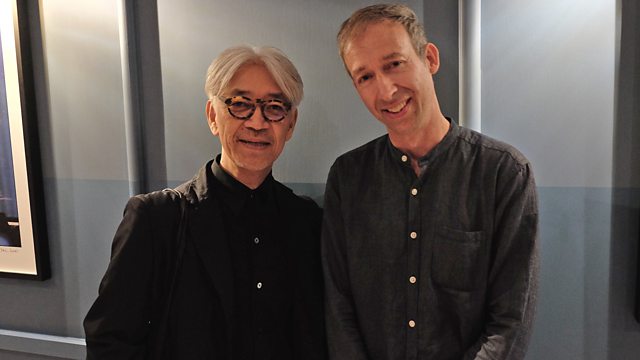 Nick Luscombe with Ryuichi Sakamoto's mixtape
A special mixtape from acclaimed composer, electronic music pioneer and former Yellow Magic Orchestra member Ryuichi Sakamoto.
Pioneering Japanese composer and experimental electronic musician Ryuichi Sakamoto compiles a mixtape of his musical favourites and discusses his life and legacy with Nick Luscombe.
A founding member of Yellow Magic Orchestra, he is often credited as one of the forefathers of techno, hip-hop and electronic music. Over the last four decades he has produced an immense and varied amount of groundbreaking and influential records, from solo piano work and experimental ambient soundscapes to collaborations with David Sylvian, Robert Wyatt and Iggy Pop.
He is an award-winning composer for films including Love Is the Devil, The Revenant and Bernardo Bertolucci's The Last Emperor for which he received an Academy Award. He has also appeared in films as an actor, most notably in Merry Christmas, Mr. Lawrence with David Bowie.
In 2017 Sakamoto released Async, his first solo album in eight years, which he made during his recovery from throat cancer.
Produced by Katie Callin for Reduced Listening.
Featured in...
We broadcast more live and specially-recorded concerts and opera than any other station.