Main content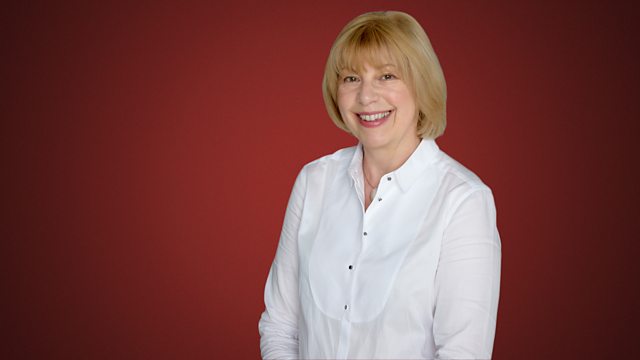 Opera matinee: Rubinstein's The Demon
A thrilling live recording of Anton Rubinstein's steamy opera, The Demon, recorded earlier this year at Barcelona's Gran Teatre del Liceu, with Egils Silins in the title role.
A thrilling live recording of Anton Rubinstein's steamy opera The Demon, recorded earlier this year at Barcelona's Gran Teatre del Liceu, with Egils Siliņš in the title role
Poet Milkhail Lermontov's original poem was considered so sacrilegious, it was banned in Russia until nearly twenty years after his death
The Demon of the title is a fallen angel, damned to spend eternity alone. When he falls in love with Tamara, who is about to marry Prince Gudal's son, he kills the bridegroom. He tracks Tamara down to a convent and woos her: "Tamara, love me! You will be the queen of the universe, my eternal companion," he whispers into her soul. When Tamara yields and kisses him, her mortal body dies but her eternal soul is saved by the Angel. The Demon is left empty and alone, cursing the universe
2.00pm
Rubinstein
The Demon, opera in three acts
Prince Gudal ... Alexander Zymbalyuk, bass
Tamara ... Asmik Grigorian, soprano
Prince Sinodal ... Igor Morosow, baritone
Sinodal's servant ... Roman Ialcic, bass
Tamara's nurse ... Larisa Kostiuk, mezzo-soprano
Demon ... Egils Siliņš, bass-baritone
Courier ... Antoni Comas, tenor
Angel ... Yuriy Mynenko, countertenor
Gran Teatre del Liceu Chorus & Symphony Orchestra
Mikhail Tatarnikov, conductor
4.05pm
Haydn
Symphony no.44 'Trauer'
Brahms
Variations on a theme of Haydn
Ulster Orchestra
Andrew Gourlay, conductor
Synopsis - The Demon
Time: Unspecified
Place: Georgia
Act 1
Scene 1 Prologue
During a storm in the Caucasian mountains a chorus of evil spirits call upon the Demon to destroy the beauty of God's creation. The Demon sings of his hatred for the universe and rejects an Angel's plea for him to reconcile with heaven.
Scene 2
Tamara, awaiting her wedding with Prince Sinodal, is by a river with her attendants. The Demon sees her and falls in love with her. He promises her that "all the world will kneel before her" if she returns his love. Tamara is fascinated but frightened by him and returns to the castle.
Scene 3
Prince Sinodal's caravan is making its way to Prince Gudal's court for his marriage to Tamara but is delayed by a landslide. The Demon appears and vows that Prince Sinodal will never see Tamara again. The carvan is attacked by Tatars, and Prince Sinodal is mortally wounded. Before he dies he tells his servant to bring his body to Tamara.
Act 2
Scene 4
The festivities for the wedding have already begun. A messenger announces that Prince Sinodal's caravan has been delayed.[8] Tamara senses the presence of the Demon and is fearful. When Prince Sinodal's body is brought into the castle, Tamara is overcome by grief, but to her horror, keeps hearing the supernatural voice of the Demon and his promises. She begs her father to let her enter a convent.
Act 3
Scene 5
The Demon intends to enter the convent where Tamara is now living, believing that his love for her has opened his spirit to goodness. An Angel tries in vain to stop him.
Scene 6
Tamara prays in her convent cell but is constantly troubled by thoughts of the Demon, who appears to her in her dreams. The Demon now appears in reality, declares his love for her and begs her to love him in return. Tamara tries to resist her attraction to him but fails. The Demon kisses her in triumph. The Angel suddenly appears and shows her the ghost of Prince Sinodal. In horror, Tamara struggles out of the Demon's arms and falls dead.
Epilogue and Apotheosis
The Angel proclaims that Tamara has been redeemed by her suffering, while the Demon is damned to eternal solitude. The Demon curses his fate. In the final Apotheosis Tamara's soul is carried to Heaven accompanied by angels.