Main content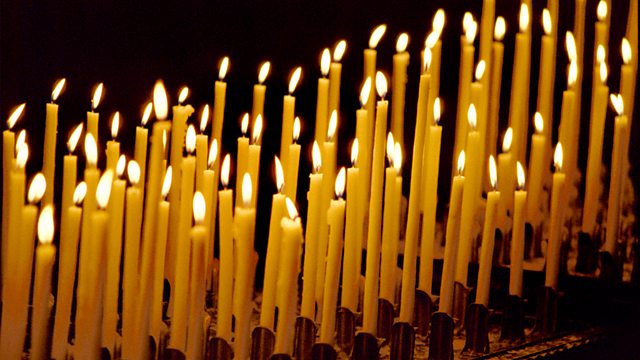 01/11/2018
A reading and a reflection to start the day with Canon Edwin Counsell, Rector of Llantwit Major
Script:
Good morning. Today is All Saints Day.   Not only have saints given their names to places from St David's to San Francisco, they've become embedded in popular culture, with national and local patron saints' days, marked by holidays in many parts of the world.
But the Feast of All Saints, which can be traced back to the 4th century, is a day when some Christians reflect more deeply on the character and nature of the saints, and wonder what might make them worthy of the name?
A church dedicated to a particular saint might well have a stained glass window or a statue to represent its patron; these are invariably stylised pieces of art, demonstrating artistic skill and interpretation, but rarely giving much insight into the real person.
We have to look deeper into history and sometimes into folklore, to uncover the narrative and understand what made that person's life and faith worthy of mention and, even though we might discover uncomfortable truths that would tarnish any halo, there will be things that speak even more strongly of love, faithfulness, mercy and forgiveness.
It's easy of course to think of saints as being confined to the past, but I believe they are present for all times, not least in our own generation, where we might find them in unexpected places and improbable situations, appearing remarkably mundane, yet revealing glimpses of their generosity, their kindness or their overwhelming peace.
So perhaps the challenge for us on All Saints Day, is to be prepared for the possibility, that we might just glimpse the face of a saint, today; it might be our workmate, our neighbour, or even the stranger… the person next to us in the queue for the train or in the local shop…
Lord, we give you thanks for the saints who have worshipped you in caves or cathedrals, serving your people in palaces or in poverty; who have proclaimed your name and lifted your glory on high.  May we learn how to walk wisely from their example of faith, dedication, worship and love.  Amen.