Main content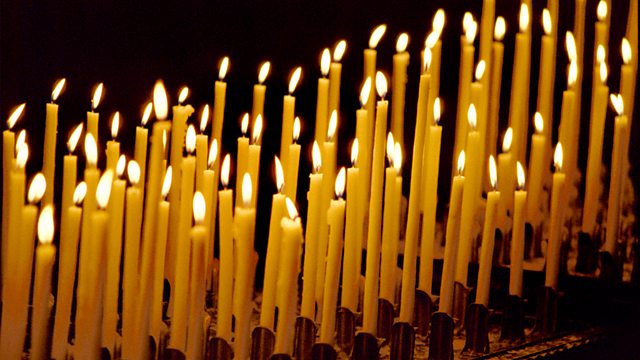 31/10/2018
A reading and a reflection to start the day with Canon Edwin Counsell, Rector of Llantwit Major
Script:
Good morning. I'll be listening out for the doorbell this evening, as the inevitable procession of children, dressed in their spookiest finery from the local supermarket, beat a path to my front door.
But on this Hallowe'en, my young visitors will also be able to admire some of my kitchen skills, because I always carve a cross in a pumpkin and place it on my doorstep, and a small candle makes the outline of that cross shine very brightly on a dark October evening.
There are a wealth of customs across the world that are associated with Hallowe'en, but traditions change over time and, while there will always be some diehard 'apple bobbers', it's the cry of "Trick or Treat" that often sets the current trend; yet we seem to be losing the deeper meaning of this ancient commemoration… and that's a shame, because the turning of the seasons and the transition from light to darkness resonates in our world today as strongly as ever.
Often the daily news can bring us face to face with evidence of destructive deeds and their unfortunate consequences – both on a global and local scale.  And yet in any of those situations, just a flicker of light can start to banish the darkness, and light the path ahead.
Because, for me, Hallowe'en is an encouragement to search for a different narrative, with a core truth that recognises the victory of good over evil, light over darkness and even life over death.
So this evening, I'll have a bag of sweets ready for any unsuspecting ghoul, resplendent in a bin liner and a plastic mask; but I'll also ask them what they think of my pumpkin, with its brightly lit cross, and hope they see something beyond a quaint tradition, that speaks of light and love and hope.
Lord, as the darkness of this season envelopes us, may the light of your love be cast across our way; and as the light of Christ shines to give us courage and hope, may you be to us a light, that the darkness can never overcome.  Amen.