Main content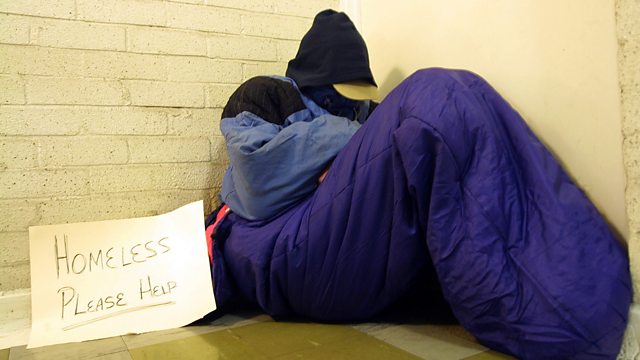 My Homeless Son
Why is support for vulnerable homeless teenagers still falling short? File on 4 tells the story of one 17 year old who was badly let down when he had nowhere to live.
What happens when you're 17 years old and you suddenly find yourself homeless?
As a child, you would expect that social services and other authorities would find you a warm and safe place to live.
What you wouldn't expect is to be put somewhere on your own, in the cold, and at risk from serious harm.
File on 4 tells the shocking story of one teenager's experience when he found himself without a roof over his head.
His mum tells the programme he would contact her in the middle of the night, depressed and lonely; "He would text me saying I'm cold, I'm hungry". She says the fight to get her son the care and support that he needed has left them broken.
We explore the impact on both his physical and mental health and ask why he was let down? Is his case one of a kind? Or are other local authorities failing in their duty to provide the right care and support for homeless young people?
Reporter: Emma Forde
Producer: Matthew Chapman
Editor: Gail Champion
Photo credit; Photofusion\Getty
Are homeless teenagers being let down by the very people meant to protect them?